The best photographers for a wedding in Tuscany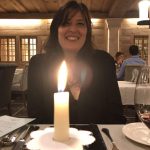 by
8 October 2018
The choice of the photographer is one of the most important point in the organization of a wedding. At the beginning, looking for the perfect photographer for that day could be discouraging and the reason why is simple: you can find plenty of incredibly talented photographers on the internet, each one with his own approach to make the best day of your life really special.
Don't panic! The key is to find the right one, based on your preferences. Do you want an alternative wedding with an exotic theme? You'll find a photographer that will capture perfectly every shot. Do you dream of the classical romantic wedding like a celebrity? It's not a problem, you'll definitely find someone right for you!
But listen carefully to this tip: remember that the photographer will stay with you the whole day, so make sure that you really like him/her before confirming.

How to know who is the best for you? If you're looking for a photographer for a wedding in Tuscany, we recommend a list of experts for your event.
What's Dario's mission? Telling the best day of your life capturing emotions and the couple's smiles. He catches every moment of the event like a reportage with a particular attention to details. If you're looking for a photographer and videographer who can capture your spontaneity you can rely on him and lose yourself in his stories. He's a professional with a ten-year experience and he is used to work for different celebrations, religious or not, with couples from all over the world.
Among the best photographers for those who chose Tuscany for the day of their wedding. Relying on Daniele Vertelli means not leaving anything to chance: his photography is always seeking for unforgettable moments and eternal smiles. Winner of several national and international prizes, he's one of the most important wedding photographers in the world.
Her curiosity and sensitivity make her explore and capture the most important moment of your life either with photos or videos. Talented and professional, she knows how to catch every particular during your day with her unique shots.
Carla Peconcelli is a great choice for your research among wedding photographers in Tuscany. She's specialized in wedding photography, especially in wedding reportage. With creativity and attention to details she joins inspiration, technique and speed in his work. With great colors and composition, she shoots emotions in unforgettable pictures.
His philosophy is based on the research of the perfect shot during the best day of your life. His mission is to capture emotions and spontaneous scenes of your day with a photojournalistic style with discretion and professionality.
---
One last advice: rely on suggestions by the staff of the location where you're planning to celebrate your wedding. In Tuscany there a lot of locations, including Abbazia di Spineto in Sarteano, that offer photo shoots realized by professional and talented experts: they'll live up to the most beautiful day of your life.