Tips for the groom for choosing a wedding suit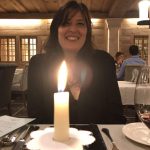 by
5 November 2018
Choosing the wedding suit seems easy; but color, material and style are important and can't be taken for granted. You have to find an equilibrium between rules and your personal taste.
Strict rules for the choice of the wedding suit: the dress code
The first point to consider is your wedding style. If you're thinking about getting married on an exotic beach you should avoid a black suit. However, a man should follow his own taste and usual style. Keep in mind the wedding style, the location, the bride's dress and the weather; this information will help you find the right suit.
If you want to stick to a classical style, a three-piece suit, a tux or an half-tux are highly recommended. If the bride is wearing a classical dress and the location is fancy, you could wear a tuxedo and add a boutonniere that matches the bride's bouquet.
A wedding suit for every season
Usually the bride's dress is worn just once in life, but the groom's one can be re-used for other important ceremonies. The color can help use it again: anthracite or midnight blue are fine for a business meeting. Choose the material according to the season: generally people prefer getting married during warm seasons, but in case of a winter wedding go for a heavier cloth like wool or wool and mohair. The tuxedo is usually black while the three-piece is grey or midnight blue. If you're getting married in summer choose wool and silk for keeping your body cool.
Classical or original suit
The usual colors are black, anthracite and blue. The last one is recommended for a young groom while black is more associated to funeral ceremonies. The tradition imposes a three-piece with three buttons. A classical style is not compulsory though; you can choose something more casual, maybe light colored or white: the last one is great for a ceremony on the beach, even better if it's made with cotton and linen.

Details and matchings for the perfect suit
You can find the perfect suit for you if you decide to get it tailored. It's really important to feel comfortable the day of your wedding, that's why also shirt and shoes are fundamental. If the shoes are brand new, you should start wearing them a couple of days earlier. The best color for the shirt is white because it matches the bride's dress. Light blue and grey are not recommended.
Don't ignore details like the waistcoat: you can choose it according to your taste. However, there are some rules that require a short tight matched with a double-breasted grey waistcoat.
Finally, the groom risks to go unnoticed if he chooses a classical suit. You have to stand out from the guests: important details like a boutonniere, a hat or a pocket watch can help.