Tips for writing a wedding list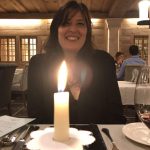 by
30 October 2018
The wedding is one of the most important moment in your life: there are plenty of things to decide and they all seem so hard. The location, lunch, honeymoon destination and so on. Actually preparation is not so difficult, but there are really too many things to think about, that's why a lot of people decide to rely on a wedding planner. For example, the wedding list is not so complicated to write.
When is the best moment?
Good question! The wedding list can't be prepared too early or too late neither, because guests need some time in advance to reach an agreement for the presents with the others. You have to consider every shop's offer, also because you can also choose more than one shop. The best time is probably within 6 months.

What to put in the list
Wedding list is based on helping the couple with furniture and accessories for their house together, but actually nowadays it's not like this. Often couples have lived together before getting married and they already have all they need. If you are going to live together after the marriage, in the list there should be: dishes and cutlery, textiles for kitchen and bedroom, household appliances, etc.. Be honest and don't choose things that you know you'll never use. If you already have a furnished house, you can put in your list an amount for your honeymoon travel decided with the travel agency.
How to manage it
Wedding list must reach the guests and you can send it directly to them. Don't write it on the invitation because it's not so polite, instead you can add a little paper in the envelop with the list of shops you chose. You can also write address and date of delivery: it's usually two days before the wedding.

Details
Wedding list doesn't strictly correspond to a general gift because you need to divide it in parts. The key point is: be careful when you're reaching an agreement with the shop because you need to know a couple of things. Some shops wants you to pay for all the presents the guests don't choose, meanwhile others give you a credit in coupons or money. If you can, ask for your relatives' help when you write the list. They'll make the task easier to do and you'll have time to prepare all the other stuff for your wedding.