What to wear at a wedding in summer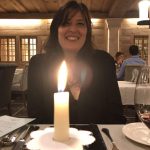 by
10 July 2019
Summer is getting closer and, in addition to holidays, this season also represents weddings. As a consequence, guests are starting to think about what to wear for this event that will take place either in the nature or on the sea side. Every location requires a different type of dress: if the ceremony takes place in a garden, be careful when choosing your shoes and don't forget a light shawl for the evening; if it takes place in a villa your dress has to be appropriate either for the cocktail and the after dinner. What should you choose then? A mini-dress or a classic one? Or for a less formal wedding, for example in the countryside, what about a trendy jumpsuit? Unless there's a strict dress code, the choice is wide. In the following paragraphs we'll suggest some ideas for a wedding in summer.
Versatile and easy dresses
Nowadays it's common to be invited to 4 or 5 weddings in summer: that's why you should buy a versatile dress that you can use again and again giving it a different appeal every time with new accessories. For example, a plain colored skin-tight dress or with a floral pattern can be re-used for different types of wedding. In a floral wedding, you can add shiny earrings, a pair of high heels and a precious clutch. For a ceremony in a garden you can use flat sandals with jewels. If you're going to a ceremony during the day that continues in the evening, you could wear a dark blue lace dress with silver accessories.

Choose carefully the color palette
When it comes to colors for a wedding in summer, especially if it takes place in the evening, you can wear a black dress as long as it has a light effect. How? With glitters! If the wedding lasts all night long and there's a DJ set, you can certainly wear a dark but shiny dress with glitters. For a casual wedding, dresses made with a light material are the best choice, as well as trousers or a jumpsuit with chic high heels and trendy earrings. If you're wearing a suit, go for a bright color instead of a dark one, otherwise it could be too serious.
This hot season also gives the possibility to wear warm colors such as yellow and ochre, especially if you're tanned. Finally, the empire style dress is still popular, even if it's a neon color.
Key word: practicality
Your look needs to have good taste, from loafers and suits to maxi dresses, also during a wedding in summer. But you need to think about different situations: for example you could have trouble in walking on the grass with high heels; for this problem we recommend flat sandals with a wide bohemian dress. You can avoid a shawl and wear a long-sleeved dress with a deep cleavage on the back.