The most romantic European capitals for your honeymoon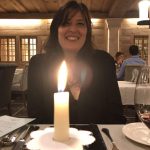 by
4 July 2019
A honeymoon could be your chance to visit the city of your dreams with your partner and that requires a good organization. European cities are the most popular among newlyweds with their architecture, landscapes and activities.
Walks, rivers and candlelight dinners: the best European destinations
If you don't want to go too far from Italy and you only have a few days off, European capitals are the best solution between romanticism and comfort. If you're looking for ideas for your honeymoon, here are some destinations for you and your partner; from candlelight dinners to strolls in the middle of ancient squares, every city will offer you something new.
#1 Paris
The city of love, Paris has always been popular among couples from all over the world. You can go up the Eiffel Tower for a kiss at high altitude, take a walk around Montmartre and see the "I love you wall" and end your day with a romantic cruise on the Seine river. If you want to add some verve you can go to the Moulin Rouge for an alternative night.
#2 Amsterdam
It's popular for its transgressive and vicious night life, but Amsterdam is also a romantic destination. You can walk along rivers and canals, kiss while crossing a bridge, enjoy art in the local museums and discover typical windmills.
#3 Lisbon
Lisbon, Portugal's capital, is a must for those who are looking for a romantic city. You can go up a viewpoint (Mirador) to enjoy the landscape, have a little cruise on the river Tago during the sunset and hop on the popular yellow buses around the city center. You should also spend a day in Sintra where you can visit the National Palace.
#4 Vienna
The best place where you can relax after your wedding is the city of princess Sissi. The Schönbrunn gardens are very romantic with their colors and perfumes. You can also visit Belvedere Museum that hosts one of the most beautiful paintings by Klimt: the kiss.

#5 London
Some people think it's a grey city that doesn't actually represent love but we can change your mind. Think about kissing among the clouds in the London Eye, the famous panoramic wheel, or walking on the Primrose Hill. You should also go on a cruise on the river Thames and eventually have a candlelight dinner.
#6 Budapest, Prague and Krakow
East European capitals are the perfect destinations for a romantic honeymoon, especially during winter: snowy roofs, markets and a unique atmosphere that characterizes these cities. If you go to Prague, you should take a walk along the Ponte Carlo, or go on a night cruise along the Danube river in Budapest. And then Krakow, a city full of history that warms your heart.
Do you dream of a honeymoon in a European city? Have you already chosen your destination?