Country houses with a yoga room in Tuscany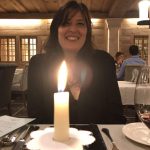 by
21 May 2019
With its mountains, sunny coasts and natural paths, Italy is the perfect frame for a yoga retreat. Don't forget the incredible culinary tradition with its Mediterranean cuisine that is great for a healthy lifestyle. Among all the regions, Tuscany is certainly an area that joins tranquility with good food and offers a wide choice of country houses that provide their guests moments of relax and yoga lessons.
Country houses and yoga in Tuscany: a winning couple
There are quiet locations immersed in nature that focus on healthy food and km 0 products. You should choose this type of location to train mind and body because there is a peaceful atmosphere and comfortable yoga rooms. Together with improving your meditation techniques, you can enjoy a typical enogastronomic tour. That's why lots of yoga retreats offer an interesting wine tasting through Tuscan excellent wineries.
Time stops in the fascinating Tuscan countryside. Doing a yoga retreat in a Tuscan villa will be a life-changing experience and will help you calm down. You don't have to be a pro: there are different courses for all levels.
Country houses with a yoga room in Tuscany
Amazing landscapes, good food and cheap prices. Nowadays more and more facilities offer activities for their guests and yoga is one of the most popular. Here are some country houses with yoga activities.
Agriturismo Sant'Egle – Grosseto
Near Sorano thermal springs, in the Tuscan maremma, the biological Agriturismo Sant'Egle offers the opportunity to participate in daily yoga lessons and other experiences like typical products tastings, local cooking classes and hikes to the archeological site Etrusco di Vitozza. Guests can enjoy sound massages and Tibetan bells, bio products, a bio-pool and any kind of tea.
A quiet atmosphere for relaxing mind and body. Near Val d'Orcia, the Abbazia di Spineto organizes mindfulness programs, meditation and yoga retreats, together with professional teachers. These are perfect activities for immersing in nature and its benefits.
Physical, mental and spiritual tours for creating a balance between mind and body. The Agriturismo Le Ceregne offers Kundalini yoga lessons in the nature of the Tuscan Valtiberina valley. These courses use advanced techniques like Krya Yoga, specific postures and movements along with breathing techniques.
Agriturismo Alberelli is located on top of a hill near Nibbaia and offers yoga rooms and facilities for any kind of retreats and lessons. It also offers some outdoor sites where you can enjoy nature and silence.
In the middle of maremma, la Tenuta organizes yoga and fitness events in an harmonious atmosphere where you can find your inner wellbeing. Guests can use a multifunctional room and indoor/outdoor spaces for individual or group sessions.