Your wedding in Tuscany: a dream overseas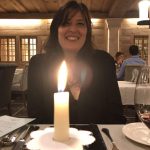 by
17 June 2019
Marriage is the most important day of one's life, an indelible memory that will be etched forever in the mind and heart of those who lived it. On that day everything must be extraordinary and perfect, with attention to each smallest detail. Getting married in Tuscany is like living a dream wedding on a postcard: here are 4 reasons to plan your wedding in the land of Leonardo da Vinci and Dante Alighieri!
Your wedding in Tuscany: a dream overseas
One of the most exciting moments while planning a wedding is the choice of its location, i.e. essential for an unforgettable reception. Among the most beautiful regions of Italy in which to tell each other eternal love there is certainly Tuscany, with places that seem to come out of a fairy tale, which are ideal both for great, big parties and more intimate events.
The colorful Tuscan countryside illuminated by warm sunrays and the beauties of its landscape have always seduced foreigners visiting Belpaese. Getting married in Tuscany means:
experience the emotion of coming back to rural life,
the joy of reviving an old disused farmhouse,
the love for this bucolic nature full of perfumes and colors is reflected perfectly in the bestseller and cult film "Under the Tuscan Sun", which is a true declaration of love for our land, seen through the eyes of an American woman.
If you are ready for the big step, here are some good reasons why it is worth to get married in Tuscany and live a dream-like wedding as you have always wished for.
#1 Because Tuscany is the cradle of art
Tuscany is a land of important marriages. The historical cradle of art and literature is the favorite place for lovers of the world who choose to get married in Italy. Many famous couples have crowned their dream in this beautiful land; both Italian and foreign singers, artists and writers over the years have chosen Tuscany to tell each other the fateful yes, I do. Not only the Florence of Dante and the Uffizi, Siena with Piazza del Campo or Pisa with Piazza dei Miracoli and its Leaning Tower; every corner of Tuscany is full of charm and history. From Certaldo Alta – homeland of Boccaccio – to Vinci, a village that gave birth to the great Leonardo, passing through the historic towers of San Gimignano and Volterra, an Etruscan city of alabaster.
#2 Getting married in Tuscany for its wine and local cooking
Organizing a wedding in beautiful Tuscany means sharing with your guests moments of delight for both sight and taste, thanks to the authentic flavors and delicacies of its local gastronomic tradition. It offers you a wide selection of cold and spicy meat and cheese, typical soups, white meat and the famous Florentine steak; appetizing dishes that will be accompanied by fine local wine known all over the world, excellent for variety and quality. When it comes to Tuscany, we cannot but think of its famous Chianti wineries, its famed Brunello di Montalcino and Vino Nobile di Montepulciano.
#3 For its sea, countryside and sweet Tuscan hills
Tuscany is a geographically diverse region and it offers various solutions for every type of wedding. If you dream of your wedding day in a location overlooking the sea, you can have a wide choice between the area of Versilia and Forte dei Marmi without forgetting the beautiful setting of Argentario or the Etruscan Coast. If instead you imagine your wedding in Tuscany surrounded by vineyards and valleys that stretch out endless with enchanting colors, you have to recall Val d'Orcia, Colle Val d'Elsa, the green Chianti countryside or the fascinating panorama of Forest of Vallombrosa..
#4 For its medieval villages and magnificent Tuscan farmhouses and villas
Tuscany is a perfect postcard location for dream weddings, with its medieval villages and picturesque little towns, i.e. small pearls that take you back in time. It is an upscent land with Renaissance palaces, castles and historic estates that for their beauty represent coveted locations chosen by many couples to experience the most beautiful day of their life. Spread out in those scenarios are elegant villas and estates, places outside the ordinary, immersed in silence and surrounded by the scents of nature that offer exceptional glimpses, breathtaking views and priceless views.
They are perfect settings to make wedding-albums and photo shoots worthy of a fabulous reception. In fascinating Sarteano, at the foothills of Val d'Orcia, is Abbazia di Spineto – a vast estate that hosts eleven restored ancient farmhouses and an ancient 11th century Abbey. It is a perfect location for your dream-like wedding in Tuscany.