The most beautiful villas in Tuscany: 5 locations for a dream-like wedding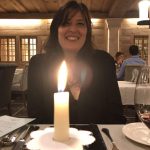 by
17 June 2019
From the wedding of Adriano Celentano to David Bowie's ones, from Kim Kardashian's to Wesley Sneijder's one, both Italian and foreign celebrities are more and more attracted by the beauty of Tuscany and its beautiful villas, i.e. ideal location for a wedding like a fable. To help dreamers and lovers we thought of this guide about what are, ccording to us, the most beautiful villas for a dream-like wedding in Tuscany.
Set in the greenery of fascinating hills, among walking paths, rural landscapes and charming country roads, Tuscan villas are a wonderful setting to spend unforgettable moments on the day of your fateful "yes, I do". If you crown your dream in the land that was the inspiration for famous poets and writers, here is a small selection of some of the most beautiful villas that will make your reception special.
The most beautiful villas in Tuscany: 5 locations for a dream-like wedding
Enchanting scenery that seems to come out of old films, breathtaking views, historic cellars and green gardens that inebriate with their scents and flavors of the countryside; Tuscan villas are places where time looks like having been still for decades and will leave you with lasting memories of this magnificent day.
An authentic villa in which nothing is out of place, dropped to perfection in the picturesque hills of Pisa yet it is not far from the sea. In Villa Ricrio the characteristic features of Maremma countryside are combined with elegant, typical charm of Tuscany. Its beautiful terrace overlooking the pool, charming garden and old "vaulted" stables make the villa a special place for those who dream of a wedding with the most essential flavor, and for those who wish for a more chic and smart atmosphere.
This is the perfect start of your romantic fairy tale of love. Between Val di Chiana and Val d'Orcia, declared a UNESCO World Heritage Site, Abbazia Spineto is the ideal setting to give life to the wedding you have always dreamed of. This vast estate is surrounded by unspoiled nature with an ancient Abbey, a natural lake and luxury farmhouses that rise on the hills and offer fabulous views. Moreover, its beautiful gardens can welcome your guests, perhaps at sunset, to spend a day surrounded by the affection of your loved ones.
Immersed in the Tuscan countryside a few stone-throw from Arezzo, a perfect villa for a wedding in Tuscany is Villa Monsoglio, which kept intact the style of a dwelling of the late sixteenth century. The structure offers its spouses its marvelous spaces, from the tree-lined avenue to the entrance to the large Italian-style back-garden, from the pretty chapel to its completely frescoed internal halls. Villa Monsoglio is a unique environment where tradition blends with modern times, it is a location with a charming and refined atmosphere.
It has got over 700 years of history and a splendid view of everything in the hills of Chianti. Located in San Casciano Val di Pesa, the villa is structured on several levels and it houses suggestive places such as the old stone crusher in the basement, a medieval court and an Italian garden with a fountain surrounded by box and lavender flowerbeds. Villa Mocale is an excellent solution for a wedding reception thanks to its beautiful views, which will make it a fantastic setting for a fairy tale photo-shooting.
In Val di Chiana Aretina, a few kilometers from the historic center of Cortona, stands Villa Passerini, a spectacular Renaissance residence that has managed to recreate a perfect combination of natural landscapes of lush greenery and elegant architectural and decorative elements. To wedded-to-be couples, the villa offers two facilities – i.e. Limonaia and Scuderia, where the newlyweds and guests can entertain themselves in a festive atmosphere, which will make the event memorable.