Top 10 places for a fairytale wedding in Tuscany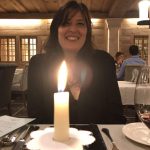 by
25 September 2018
Tuscany itself is a land of dreams, unforgettable landscapes, excellent food and wine and it shows a quality of life envied around the world. Thanks to it – plus other reasons – this region is one of the most popular destination to get married both for VIPs and common people … find out what, in our opinion, are the TOP 10 places for a fairytale wedding in Tuscany among castles , villages, beaches and … abbeys!
Your Wedding in the most beautiful castles of Tuscany
Castello di Castagneto is the ideal location for those who wish for an unforgettable wedding. Dating back to the year 1000, it is located at the top of Castagneto Carducci town (Livorno) and it is perfect for ceremonies up to a maximum of 250 guests. Castagneto's Castle dominates the scenery of a panorama with breathtaking views.

There are several rooms inside where you can choose the one ideal for your wedding, such as Sala Conte Ugolino and Salone dei Trofei.

In Summer you can take advantage of its panoramic terraces and enjoy the beauty of Giardino dei Lecci outside the structure. If you prefer a religious ceremony, you can celebrate it in the little church of San Lorenzo annexed to the castle. Complete menus will delight guests with regional, Mediterranean and traditional cooking without forgetting international dishes, either. Special menus for celiacs, vegetarians and vegans are also provided.
Castello Monastero is set in Siena and it is a splendid and austere location for a fairytale wedding. It is immersed in breathtaking landscapes and in the ancient adjoining church you can celebrate a religious rite. If you love relaxing, you can take advantage of its SPA – its service is characterized by friendliness and elegance.
The ancient charm of convents and medieval villages
Antico Convento Antico Convento is located in Massa Marittima (Grosseto), it is a structure of the twelfth century ideal for ceremonies with up to 130 guests. Its characteristic is its large green park as well as its swimming pool which, when the weather allows it, becomes the perfect location for a reception. Its restaurant has got a typical medieval style room where you can taste traditional, natural, regional or international dishes. Special menus for diabetics, vegans, vegetarians and coeliacs with ingredients of first choice combined with some of the best wines of the area are there.
Spineto Abbey in Val d'Orcia is the ideal place to celebrate the wedding you are dreaming of. It is an estate of 800 hectares, with a large wooded area, a natural lake, 11 luxury farmhouses and an ancient Abbey with its church, where you can crown your dream of a perfect marriage between nature and elegance. A trained staff will organize and accompany you during the most beautiful day of your life without you bothering about any detail, making your wedding in Tuscany unforgettable. Every side of it will be taken care of perfectly by designing and coordinating floral and decorative arrangements, welcome gifts and presents, professional photo shoots, having a dedicated wedding planner as an option and much more …
Leonine Castle encompasses all the charm of a real Tuscan medieval village. It is set in Asciano, Siena. From April to October you can plan a reception outside with a gazebo in the courtyard that can host up to 200 guests.

In the annexed Chapel of San Bartolomeo you can enjoy a religious rite. Its chefs will cook your menu previously arranged with you spouses, using fresh products and excellent wines.
Tuscany of Agrifarms
Podere Conti is one of the most renowned farms in the province of Massa Carrara. It is located in Filattiera and it can support ceremonies with a maximum number of 200 guests.

Any wedding celebrated there are in full Tuscan style, having their backgrounds in the beautiful Val di Magra with all the charm of an eighteenth-century village.

Outside you can take advantage of a covered veranda while in summer you can enjoy a beautiful garden with swimming pool. Cooking is done with "house-made" products and fully customizable menus with special dishes reserved for celiacs and vegetarians.
La Vallata is a structure located in Lajatico, in the province of Pisa. The location is suggestive, surrounded by centuries-old cypress trees. This is a family-run agrifarm that can accommodate up to 200 guests. It is the ideal setting for a summer wedding thanks to its gardens, where the banquet is set up and the scenery is extremely romantic. Its cooking is natural, traditional and regional. Special menus are also provided and the option of sealing the whole event with suggestive fireworks is very recommended.
La Giuncola takes its name from the place in which it is set – i.e. Giuncola in Santa Maria di Rispescia (Grosseto). It is an old farmhouse of the nineteenth century in the middle of a greenery where birdsongs will be the background of your reception. The dining room is in full country style with a large fireplace dominating it. Outside the hotel there is a swimming pool and an impressive sunflowers meadow. Its chefs will cook their menus with various Tuscan specialties, both meat and fish, among regional, traditional and Mediterranean dishes.

We suggest the chance of coming there on a beautiful carriage drawn by white horses, for an unforgettable moment.
Wedding on the beach, a dream come true
Costa dei Barbari is set in Viareggio, in the province of Lucca, and it is ideal for ceremonies with a maximum of 150 guests. It is a Town House where you can celebrate your wedding directly on the beach for a unique and even more unforgettable moment. It is a place between sky and sea where there is also a large living room with a panoramic terrace. A dune offers direct access to the beach where the couple can take beautiful pictures.

Menus are made of first choice products, which can be personalized with each couple – included special menus for vegetarians, vegans, celiacs and diabetics.
Marula is set in Follonica, in the province of Grosseto. It is a bathhouse town located in one of the most evocative areas of Tuscany.

It allows planning receptions up to a maximum number of 160 guests, between April and the end of September.

Wedding receptions are organized under beautiful gazebos on the beach, together with sofas for everyone to relax. Furthermore, In summer, a service will provide you and your guests towels after your swimming in the sea. Any dish served belongs to typical ancient cooking turned into modern one.
Mistral Sul Mare is located in Pisa and it provides indoor spaces or a panoramic terrace for wedding receptions for up to 100 people. Its landscape is romantic and unforgettable, especially at sunset. The menus available are very accurate, belonging to local and seasonal cooking with high levels of personalization for spouses, who may also ask for international dishes such as Japanese ones.