Why you should choose Tuscany as a location for a team building?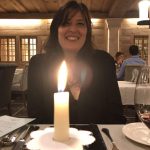 by
26 March 2019
With a team building you can have more opportunities for business aggregation. The aim is to provide the company an energetic change that can keep fresh human resources and professional personal competences. The societies looking for new solutions can benefit from a research of creativity and problem solving opportunities.
There's nothing better for a work team than having moments for sharing ideas, goals, solutions, etc.. they can work in a different context like a holiday location. The Team Building gives this opportunity to those companies that can appreciate its unique value.
The best location for a team building activity is the one that help employees reach their goals. Historical beauty, weather, culture and high-level services are the fundamental elements of a good location for creating energies and aggregation in a team building.
How does the location influence positively the outcome of a team building?
It's not just about the aesthetic: yes, beauty leads to beauty and it certainly has a good influence in your mood and concentration, but also organization, activities and good spots are the characteristics of the ideal facility for a team building where people are supposed to share ideas and solve a specific problem.
It's a strategical break that matches holiday, fun and work in order to develop creative energies for innovative solutions. It's an opportunity of research and growth that will give an extra to your company and team. This useful experience won't be forgotten and will influence positively your employees' attitude.
Questions and thoughts
Let's ask ourselves some questions: what's the ideal team building activity for our company? What do we do in our business? What's the hierarchy? How are we going to cooperate in our team? And, in particular, where should we have our team building? Answering these questions is not easy and the location is the hardest choice that influences the most the result of your meeting.
Here are some good reasons for choosing Tuscany as a location for a team building
Tuscany is a region where history, culture and landscape mix together to inspire people. Tuscany and its beautiful ancient buildings is everything you need for a good team building. Tuscany is probably the best location thanks to its facilities immersed in nature with top-quality services. Medieval castles and historical villas are what Tuscany offers for a great business meeting.

Organizing a Team Building in Tuscany
It's possible to organize a meeting by yourself, maybe with the help of your team; but we recommend to rely on a specific agency that can provide you a location and tailored activities made for your company.
This solution is a surprise for your team: your employees will have to reserve energies for activities that will help them grow and find solutions. There are many Tuscan organizations that offer a unique and personalized service. Florence has always been the best frame for all kinds of events: it offers several structures with all qualities and comforts required by a team building.
For those who want a more naturalistic experience, we recommend something among Tuscan hills and nature. Farm estates, wineries and castles offer high-quality services in a natural context. This experience gives the possibility to go through a sensorial experience that will push you to develop creativity and solutions for your company.