A wanderlust wedding is the latest trend for travel lovers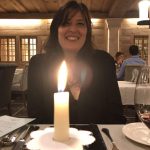 by
20 May 2019
Choosing a theme for your wedding is the first thing to think about when you start organizing it. The latest trend is the wanderlust wedding, that is to say inspired by travels. Every year more and more couples decide to give a touch of wanderlust to the most important day of their lives. If you're one of the "eternal travelers", we recommend you some interesting ideas for a travel-themed wedding where your guests will feel like they're on holiday.
What does wanderlust mean?
Wanderlust is more than just passion for travelling: it represents a real lifestyle. A perfect wedding inspired by travels should take place in your dream location, but that implies a few problems: think about the availability of your guests to reach the location – especially the elderly – or possible last-minute problems. If you can't get married in your "Neverland", here are 5 tips for planning your travel wedding.
Wedding invitations like passports
Every wedding starts with invitations. Send your guests the invitations as passports, with a stamp of course, name of the "travelers" (bride and groom), date of departure and details about the location. If you're inspired by a particular destination you can also add an image (for example the Coliseum in Rome, the Eiffel Tower in Paris or the Big Ben in London).
Itinerant location and maps for the tables
Be creative with your guests' seats. Give every table the name of a country or, if you have foreign friends, the name of the city they're from. You can also personalize the tables with centerpieces and flowers inspired by that location. The tableau could be a map with pins on it.
Travel photobooth and special guestbook
What about a photo set in an airplane among clouds or in an airport waiting area? You can add suitcases, binoculars, panama hats and a camera of course! Ask your guests to write their thoughts on a guestbook made of old travel tickets or vintage postcards.

Global party favors and wedding cake
In a wanderlust wedding you should definitely have a travel-inspired cake! It could have the shape of a giant suitcase or a globe. Party favors too should remind of the travel mood: you can order online some vintage post stamps, old banknotes from various countries or compasses as key charms.
Wedding registry? A travel of course!
You won't have any doubts for your registry: for the perfect wanderlust wedding, many couples choose to get a wedding trip as a gift. Lots of travel agencies provide a fee collection service for the honeymoon budget. In this way, everyone can easily afford it. What's a better way to start your next adventure?