What to wear for a Silver Wedding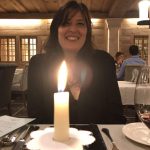 by
7 February 2019
The 25th year of wedding is a fundamental date for celebrating a past event and at the same time a powerful moment of hope for the future.
And so… What to wear for a Silver Wedding?
If you are uncertain about what to wear during that day, here are some tips for dressing up at a Silver Wedding, either if you're the one celebrating or a guest.
Go for elegance
Celebrating a Silver Wedding doesn't require high costs or elaborated outfits, but if the ceremony takes place in a church, we suggest you wear a fancy dress. Generally, the day of a Silver Wedding includes a short religious ritual and a party at a restaurant. Although it's not the first wedding, don't forget that elegance is always an important point.
25th year of wedding: what does she wear?
A woman has to consider several elements when choosing a dress (including age and personal taste). A lot of women choose a long silver dress (as the etiquette expects) with glitter, beads or glam accessories. If you want something more informal, you can go for a casual pantsuit (during the day) or a cocktail dress (at night).
Avoid a white dress or a black one if the ceremony takes place during the day. Remember that it's a wedding promise, so choose something appropriate, especially if there's a religious ritual: sexy dresses are banned! Don't worry if you wear the same color as the bridesmaids, it's not always possible to coordinate.
What about guests? If you are one of them, choose a light colored dress or a floral one during the day and a dark one at night.

25th year of wedding: what does he wear?
A tuxedo is the perfect outfit for a Silver Wedding, especially if it's a gala night. For a more informal celebration, you can choose something less showy like suit and tie, maybe with a decorated shirt.
How to celebrate a Silver Wedding
If you're out of good ideas, remember that there isn't a particular rule to follow and the best way to celebrate is doing what you like. Some people choose an exotic and alternative location, for example on the sea shore, probably different from the one of their first wedding. Others prefer celebrating just with their children, going on a trip that reminds them of the years they spent together. Many other people decide to come back to the same location where they celebrated their first wedding and wear again the same dress so as to relive those magical moments.