Wedding dresses trends of 2019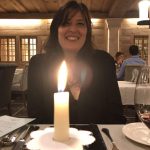 by
16 January 2019
In the past years wedding dresses have followed traditional and classical models, but in 2019 stylists have decided to be bold and attempt new styles. Following a trend is not always recommended, but taking a look at new collections can help you understand what will be popular in any atelier all over the world. If you're getting married this year, we'll show you the latest wedding dresses trends of this year.
What to expect during this year?
The drafts proposed at the New York Bridal Fashion Week '19 were lavish and suitable for any kind of taste and silhouette. Some brands decided to play it safe with lovely transparent tulle skirts, lace and floral decorations. There were also colored dresses for those who are looking for something different from the classical white dress. You can also see mermaid silhouette dresses, boat necklines, beautiful jumpsuits and fancy pantsuits. Modern shapes, styles and colors: we'll suggest you the latest trends of this year.
Pastel colors
Don't be stuck on traditional shades like white, off-white and silver. The new trend in 2019 is to get over classical colors and leave room for pastels. There are light blue, lavender and pale green dresses inspired by ball gowns of princesses with ribbons and flowers. It's an unusual color, but that's the reason why it would be a perfect idea for an alternative wedding.
Jumpsuits and two-pieces
We're not technically talking about wedding dresses, but we can assure that jumpsuits, pantsuits and shorts covered by a tulle skirt will be popular all over the world in the next months. A white pantsuit for a casual wedding or trousers with a lace top for a modern ceremony: they're both comfortable and elegant. However, this kind of outfit it's more appropriate for a civil ceremony rather than a religious one.
A-line dresses and bulky skirts
This year you'll see bulky skirts with a petticoat made with asymmetrical tulle, lace or silk layers. The result is a versatile ruffled effect that gives an enviable girly style. A-line dresses are popular as well because they're suitable for any kind of silhouette.
Meghan Markle effect
The royal wedding between prince Harry and Meghan Markle was definitely one of the main events in 2018. Meghan's dress inspired many stylists and was honored by several collections. There are similar proposals to her Givenchy dress with a boat neckline off the shoulders, three-quarters sleeves and a long veil with embroidered edges.
Other trends: feathers, satin and short dresses
Some trends are linked to past years, others are completely innovative ideas. A satin dress is the most glamorous and elegant style and it's been trending since 2018. If you're looking for something really fashionable, you can choose a dress with bulky transparent sleeves or something bolder like a heavy metal outfit with golden edges, a dress made of feathers or a short one for an informal ceremony.
What if it's a silver wedding? Here are some tips for the outfit to wear that day.