How to choose the perfect hairstyle for your wedding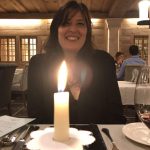 by
20 December 2018
Chignon, braid or ponytail? When it comes to choosing an hairstyle for your wedding, many doubts can occur. This is a complicated topic that haunts the bride as soon as she chooses the dress. In this guide we'll help you choose the right hairstyle for you.
First step: overall view
Usually the main question is: should you choose your hair-look according to what? The most popular answers are: shape of your face, dress, make-up and neckline. Actually, considering one or more of these details will take the bride away from the right choice! The secret is to have clear ideas since the beginning. Keep in mind your wedding theme. Either classical, shabby-chic, baroque or vintage, the theme influences location, dress, organization and even the time of the ceremony.
Hairstyle choice
Let's analyze some guidelines for the choice of the perfect hairstyle.
Classical trends
If you dream of a classical wedding, the queen is a timeless elegance. This type of wedding is characterized by a wide location with a light colored setting up and a classic wedding dress: a trapezium-shaped bustier with refined details like laces. Generally, this type of wedding takes place during the day and the makeup is light.
The ideal hairstyle is the banana bun, a never ending trend that has been popular in several contexts, even during fashion catwalks. In its basic variety, it provides volume, simplicity and practicality. Moreover, for those who are more creative, they can change it into an horizontal variety. This type of hairstyle particularly emphasizes your face contours, that's why it's not really recommended for people with a long face.
A romantic world
If romanticism rules your wedding, there will be a passionate and strong elegance. The bride will certainly show off a sophisticated dress with a heart neckline. In this case, the perfect hairstyle is a low chignon. Not the classical chignon (the one from the dancers), but the one starting on the back of your head and ending on the middle of the neck. The low chignon is one of the fanciest and trendiest hairstyle and it also matches any kind of face: it's perfect for oval faces, it smooths squared lines, it gives volume to triangular shapes and harmonizes strong contours.
Modernity (don't be confused with contemporaneousness)
When you celebrate in a vintage atmosphere, creativity is so high that choosing an appropriate hairstyle is really hard. Generally, people tend to choose a light colored setting up with matt effects, while the dress has a V neckline and smooth lines.
For a stylish effect, you can take inspiration from Hollywood stars from the 50s: Ava Gardner, Bette Davis or Lana Turner. Short cuts with waves and curls represent a modern and fascinating choice.
Bohémien effect
Freedom, informality, creativity. These are the main elements of a bohémien wedding in a natural location with wide open spaces. The code word is lightness: from smooth cloths to a nude makeup.
Wearing your hair up with some strands on your shoulders will give a smooth and sensual effect. An advantage is certainly the versatility: it's good for any type of face and it matches any kind of neckline. It also allows you to personalize it as you like.
Some tips
As said above, having clear ideas is obviously really helpful for an overall view. You can also do an early research of the latest trends, either online or in a hair salon. Finally, the mock hairstyle at your hairdresser's is very important in order to have a definitive idea.