Wedding dress code: what to wear according to your role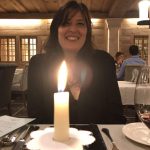 by
27 November 2018
The dress code gives important rules about how to dress up for important events. Following its simple rules is fundamental!
Wedding dress code: rules for not making mistakes
The wedding dress code has unwritten rules that everyone secretly follows but sometimes forgets. The main rule? Avoid black! No matter if the dress is elegant and classy, expensive or branded. You can't go to a wedding wearing black. Also white (and ivory, beige, etc..) reserved for the bride and violet (for bad luck reasons) are forbidden! Avoid paillettes (as long as the couple asks for this detail) and casual clothes (like tennis shoes) as well. Finally, skimpy or low-cut dresses are absolutely banned. If you don't play an important role during the ceremony, you can wear a mid-length dress, a pantsuit or a jumpsuit with matched shoes and bag.

Couple's parents: key word? Perfect matching
The color chosen by the bride and groom's parents must match the couple's outfits. The groom's mother and the bride's father, who will walk them down the aisle, are allowed to wear an additional "detail": for example a scarf for the mum and a boutonniere for the dad. The most important thing is to match the colors anyway. Mothers can wear a long dress but a suit is particularly recommended as it's more elegant. Fathers can wear a classical suit maybe with a particular tie or waistcoat.
Best men: sobriety and originality to stand out from the others, but not too much
Best men can't dress up like the other guests, but at the same time they can't steal the show to the couple. It's necessary to choose a sober but original outfit that matches the wedding general style. Generally the bride gives information about what to wear in order to match her dress but sometimes she personally chooses the bridesmaids' outfit. If you don't have particular information you can just follow the usual bon ton rules. It's important to choose a fancy material like silk, linen, velvet or satin.
Guests: what to choose and what to avoid
Avoid a one-color total look (like red, purple, black and white) and approximate to the wedding style. If the ceremony takes place in the morning you can wear a pantsuit or a mid-length dress with a pocketbook or a little handbag. Men can wear a casual brown, blue or grey suit. It's important not to exceed with details. If the ceremony takes place in the evening women can wear a long dress with sparkling details, a clutch and high heels. Men should wear a more classical blue or grey suit, maybe with a bowtie. If the ceremony requires a specific theme like country-chic or floral you should follow that style.