How to organize a bilingual wedding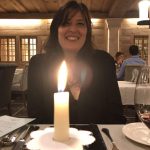 by
21 February 2019
Bilingual couples are increasing and so are bilingual weddings. Cultures, languages and stories during a wedding are an extraordinary event, but there are also some practical disadvantages: the more foreign languages are spoken, the more problems can occur among the guests if they don't speak the main language. In this guide we'll give you some suggestions for the most important day of your life.
Preparation of invitations and bilingual program for the ceremony
First step: invitations have to be written in both languages. It's also possible to use just English, given that it's spoken and understood by the majority of people. It's important that guests feel the internationality of the event: what's better than creating a little book with a translation of the celebration? This will let everyone enjoy the ritual. What about traditions of both countries? Should you use a specific color? For this and other questions, we recommend to ask a professional.
If the ceremony is held in one language, you should give a translation at least during the vows, so that people can join this moving moment. When it comes to the translation, avoid using a website and rely on an expert.
A translator should be able to re-create the original irony: this last has several shades and meanings and it could be hard to transpose into another language. For this reason, he has to provide an appropriate translation of funny sentences and avoid literal translations, in order not to undermine the effectiveness of the joke. Lectures must be fast and short, so as not to bother guests.
Fusion of different traditions
Every culture has different characteristics and if you manage to embrace all of them in your wedding the result will be unique. In order to join all the traditions successfully, the menu should offer dishes from both countries. Offering typical food from the couple's native countries will let everyone appreciate various flavors and also pay tribute to their home-countries.
Entertainment
You must pay attention in particular to the entertainment and choose something that is comprehensible by everyone, for example a dance performance or a photo booth corner. Avoid magical tricks or plays because, as said above, translating irony is particularly difficult. As far as it regards music choices, we suggest commercial bands that sing international covers so that any kind of guest can feel involved in the party. Avoid bands specialized in local songs.
Location
It's fundamental that every guest understands what's going on during the ceremony, and that's especially hard for those who speak a different language from the country where the wedding takes place. If you want to make everyone happy and prevent relatives from traveling, you can have two separates rituals: a civil ritual in one country and a religious ritual in the other one. Or you could celebrate the ceremony in a country and have a party in another one. In this way, guests will be able to enjoy customs and traditions of the host country and learn something new.