How to deal with SIAE at your wedding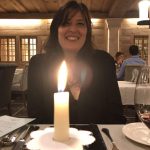 by
21 February 2019
The day of a wedding is always a big party where guests enjoy dancing with loud music. As you probably know, music is protected by "copyright" and you'll have to pay for a permit from SIAE (or PRS or ASCAP). This phase is fundamental if you don't want to get a fine during your party. If you have no clue about what to do, we'll help you understand how to manage SIAE.
What is a SIAE fee?
SIAE is an Italian Authors' and Publishers' Association that protects the copyright all over the world. The SIAE fee is a royalty to be paid in order to use products protected by copyright: the association shares it between authors and publishers. Whoever organizes a show or a private party, like a wedding, must pay for this tax, either for live music played by a deejay or a radio CD. If you don't have a SIAE permit at your wedding you risk to get an expensive fine during your party.
How much does a SIAE permit cost for a wedding?
Since a wedding is a private event, the staff is in charge to pay the tax. As the official SIAE website says, the cost depends on several elements such as the type of party (a wedding is the most expensive one), related rights ( if there's going to be played or live music) and number of guests (less or more than 200).
For the former, the cost is 199€ + VAT; for the latter, it's 299€ + VAT.
Furthermore, in case of played music (for example a deejay performance), you have to consider an additional 79€ cost (for less than 200 guests) or 119€ (for more than 200 guests).
How to pay it?
In order to get a permit, first of all you have to address yourself to a SIAE headquarter. They will tell you what is the paperwork and information you need for your event. Once you complete this phase, the office will provide you a music schedule template that you'll have to fill in with the name of the deejay and the songs you chose. Then, you'll have to hand it over, sign and pay the tax.
Now you can focus on the other preparations for your wedding!