Dream homes for your wedding in Tuscany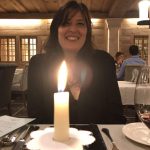 by
28 January 2019
Its sweet, soft hills, good cooking and fine wine, its medieval villages and splendid landscapes in Renaissance style are some of the countless reasons why more and more Italian and foreign couples choose the wonderful Tuscan farmhouses to celebrate their weddings.
The colorful Tuscan countryside is in fact beloved, not only for its wines and its gastronomy, but also for its farmhouses surrounded by olive groves and vineyards, its old countryhomes and beautiful stone and brick houses, i.e. bucolic structures surrounded by greenery which can be turned into perfect locations for fairytale weddings. If you have chosen Tuscany to tell each other "yes, I do", we suggest some of the most beautiful farmhouses where you can live an unforgettable day.
The most beautiful farmhouses in Tuscany: 5 locations for a dream-like wedding
Tuscan farmhouses represent a perfect mix between history and nature, where elegance and refinement blend with emblematic elements of its peaceful, relaxing rural life. Tuscan countryside is fascinating in all its nuances and it offers different types of accommodation; after having already spoken of the most beautiful Tuscan villas, here are 5 of the most beautiful farmhouses where you can organize your wedding.
Casale Mancini – Vada, Livorno
Immersed in the tranquility of the countryside of Vada, in the Livornese area, Casale Mancini is an old farmhouse of the late '800 transformed into a corner of peace and quietness, it is famous for its organic cooking with authentic flavors and for its friendly welcome. It got "Wedding Awards 2018" award, so Casale Mancini is a versatile venue suitable for any type of reception, equipped with a swimming pool and surrounded by a large garden with the option of carrying out the ceremony on site.
Casale San Galgano – Chiusdino, Siena
A few stone-throw from the enchanting Abbey of San Galgano, in Val di Merse, Casale San Galgano is an old farmhouse from the late 1800s, it is a special location for your wedding in Tuscany. The interior decoration is modern but the structure still retains the rustic style of a typical farmhouse with exposed stone and ceiling beams. Its large indoor and outdoor areas, ideal for ceremonies and banquets, make the hotel suitable to celebrate weddings with their guests.
Abbazia Spineto – Sarteano, Siena
Set on the border with beautiful Val d'Orcia, included in the list of UNESCO World Heritage Sites, stands Tenuta di Spineto, a place where the beauty of nature and the elegance of its environments blend in a frame enchantment for an exclusive, unforgettable wedding. The estate houses an 11th century Abbey and eleven restored luxury farmhouses where peace, tranquility and silence reign. Different furnishings and peculiarities make each house different from the other, turning them into little corners of paradise surrounded by greenery and with breathtaking views of the surrounding landscapes, making them small shelters in which to enjoy the moments of your most beautiful day.
Fattoria La Serra – Carmignano, Prato
Affacciato sulle verdi colline di Carmignano, la Fattoria La Serra è un antica casa colonica in pietra del 1800 in cui la tradizione toscana si sposa con il fascino provenzale. Sale interne ispirate ai colori tipici degli ambienti bucolici, vista panoramica sul cuore di Firenze e un giardino d'inverno che guarda ad ulivi e cipressi; la Fattoria La Serra fa da cornice ad un matrimonio intimo, tra sapori e profumi classici della campagna toscana.
Casale de Pasquinelli – Capannori, Lucca
This is an estate surrounded by woods of oaks and olive trees with fabulous views over the plain of Lucca and the surrounding countryside. Casale de Pasquinelli is both an elegant structure and a rustic setting immersed in the charm and tranquility of nature. Stone fireplaces, terracotta floors and ceilings with rafters and mezzanines recall the style of its ancient local tradition, being a classic for those who will choose Tuscany to promise eternal love to each other.