4 tips for your wedding menu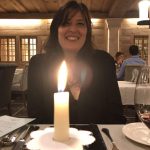 by
5 March 2019
The wedding is the most beautiful day of your life and every couple does its best to make it perfect. unfortunately, there could be unexpected problems, someone are easy to sort out: lunch is not one of these. Everyone knows that there will always be someone that doesn't like the menu and complains about the food or the setting up of the tables. But for some reasons, after several years, everyone remembers the menu. So here are some tips to make your wedding menu really unforgettable.
#1 Consider the setting up
The menu presentation is very important and it has to follow the wedding theme. A standing buffet requires a clear list of the dishes so that the guests can know in advance what they are going to eat. If the lunch is more traditional and your guests sit at the table, you should provide them a menu on each table, with a distinction between the kids menu and the main one. The best choice is a menu for each person, made of prestigious paper, in order to let everyone read it.

#2 Choose wisely
Ask for your guests' taste in advance so you can organize your menu and satisfy everyone. Consider the season and the type of relationship you have with your guests. Some dishes can appear excessive, too sophisticated or not enough.
Don' forget the average age of your guests, how many children there will be and the style of your wedding. The menu must have a logical order and not appear as a mixture of random dishes.
A wedding lunch usually expects a lot of dishes, so it's good not to exceed with the servings. Don't choose too many or too few dishes and be careful not to disappoint your guests. They should have the possibility to taste every course, have the time to chat with each other and enjoy the day.
#3 What to choose
The wedding lunch has to be a party, so you can choose various dishes, between meat or fish based menus, if you want to serve dishes with a risky flavor, make sure to provide the guests a lemon or mint sorbet, in order to clean the mouth. Appetizers and drinks shouldn't be excessive. The traditional toasts with salmon or ham are always a good idea. First courses and main courses should be served in order. Don't forget some vegetables. If you want to serve cheese as dessert, remember that it's okay after meat, but not after fish dishes.

The choice of the dessert is often hard: avoid the classic whipped cream cake and go for something like a vanilla, coffee or cocoa mousse, maybe with some berries. A fruit pie is a good idea as well because it's light and tasty.
#4 Choose the matchings
The most delicate part is beverage. For the appetizers, you should choose a dry prosecco or light cocktails. To match the main courses, we suggest wine (which you should discuss with a sommelier). Wines can heavily influence the budget so be careful about types and quantities, as well as for sparkling wines.