The best Chianti wines: characteristics and where to find them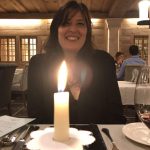 by
30 October 2018
All over the world the word "Chianti" refers to an esteemed, noble and excellent wine produced in Italy, in the middle of Tuscany. The Chianti is a DOCG wine (protected and guaranteed designation of origin) and the areas of production include Firenze, Arezzo, Siena, Pisa, Pistoia and Prato. These territories are mostly hilly crossed by rivers. In 1967, when the DOCG was introduced, the Chianti designation included Arezzo hills, Florence hills, Siena hills, Pisa hills, Montalbano, Rufina, Montespertoli. Each wine is produced in a specific area with different methods. For example, the Chianti from Arezzo hills is produced exclusively with Sangiovese vineyards and is to be drunk when it's still "young".
Il

The Chianti Rufina can be drunk when it's old, with a smooth and velvety taste.

The Chianti Montespertoli is produced only in this town and is usually combined with desserts.
The classic DOCG Chianti needs to age for 11 months and can't exceed 12° of alcohol.
The Chianti Riserva ages for at least 24 months and the alcohol grade is 12,5% minimum.
The Grapes
The vineyards allowed to produce the wine with are: Sangiovese, Canaiolo, Trebbiano, white Malvasia, Sauvignon and Merlot.
Sangiovese is the king of Chianti, the most diffused one. Its particularity is that if you sow it in different areas, it gives different wines. The wine is intense red colored and has a violet and raspberry scent.
Canaiolo is often mixed with Sangiovese (10%) to make it softer.
Trebbiano gives very scented grapes and drinking the wine you can recognize strawberry tree, acacia flowers and oak. It's used with Sangiovese and Canaiolo.
White Malvasia hgives rounded and juicy grapes and becomes a quite alcoholic wine.
Cabernet Sauvignon is really popular in France.
Cabernet Sauvignon is really popular in France.
Lastly, Merlot is a red vineyard which is usually mixed with Sangiovese and Sauvignon to make the wine smoother.
Organoleptic characteristics and matchings
The classic Chianti has a bright ruby color. The smell is violet and winey. The taste is rounded, savory, harmonious and lightly tannic but over time it's also soft and velvety. You can always feel fruity sensations of blackberries, black cherries and blue berries. When the Chianti is refined the aftertaste has vanilla, licorice, tobacco and cacao flavors. The ideal temperature to taste it is from 16° to 18°. The wine needs to be oxygenated before it's drunk so it's recommended to pour it slowly in the glass.
roasted or grilled red meat.
The perfect combinations for a classic Chianti is While the aged Chianti usually goes with bush meat ,but also savory first courses and cheese. We suggest to try it with a traditional Tuscan dish called ribollita (a vegetable soup).
Where to find it
If you're a Chianti lover, in Tuscany you'll be able to participate in a lot of wine tastings with a tour in several wineries. For example, if you want to taste Chianti directly from the production cellar you can go to:
La Fattoria Dianella, on the Vinci hills.
The biggest wine store of classic Chianti is in Radda in Chianti: here you can taste plenty of precious wines
Also in Greve in Chianti there are lots of tastings: the farm Altiero gives the possibility to taste wine with some typical Tuscan snacks.
Lastly, Castello di Verazzano opens the doors to those who want a guided tour with a wine tasting.
By the way, you don't necessarily need to go to Tuscany to taste Chianti, but you can just buy it at the supermarket. The best one is "Borgo Scopeto", awarded as the best classic DOCG Chianti. There are also "Brolio Bettino" by Barone Ricasoli and "Peppoli" by Antinori, priced from 8 to 15€.