4 ideas for an alternative wedding in Tuscany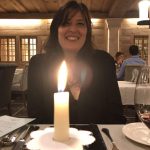 by
8 October 2018
"It takes all kinds to make a world", an old proverb says. Does this saying count even on the day of your wedding? Of course! There a lot of couples who dream of organizing an alternative wedding party, something out of the ordinary that could impress the guests and leave a good memory of an unforgettable day.
Tuscany is the perfect region if you want to discover a unique and alternative inspiration; the area offers varied possibilities to celebrate your wedding in a personalized style. The dream of getting married in Italy is popular abroad: a lot of requests are collected by incoming agencies which are specialized on this area. Plenty of couples dream of spending the best day of their lives in an unusual way and more and more foreigners choose Tuscany to say "yes".
Goodbye to the conventional wedding parties: if you're tired of routine and tradition, we suggest 4 ideas for alternative and out of the box weddings.
Wedding by the sea: promising eternal love on the beach

Total sense of freedom, charm of nature and research of personal moments: generally, these are the moments that induce more and more couples to organize their wedding on the seashore. But getting married on the beach needs some precautions. First of all, look at the weather forecast: prepare a "B plan" in case it rains. The best period to organize a wedding by the sea is between May and June or during the last days of September, when the beaches are emptier and there's silence and tranquility. Once you warn your guests to wear appropriate shoes, you just have to choose the location; from Maremma coast to Versilia beaches, in Tuscany you have plenty of choices for your wedding.
Alternative wedding boho-chic style
A stylish and colored wedding party halfway between rustic elements and typical bohemienne features. If you like '60/'70s trends, the boho-chic style has been a popular choice for years when it comes to alternative weddings. What about the location? It's obviously an outdoor celebration, among artisanal elements, retrò objects and floral decorations. But also an old-time villa or maybe a castle with an external garden to give the event a bit of romanticism. Considering the infinite variety of villas, palaces and old castles owned, in the past, by ancient and illustrious aristocratic families, organizing this kind of wedding in Tuscany will turn out to be a funny experience.
Ethnic wedding: from colored pillows to hibiscus flowers

Hawaiian wedding with hibiscus flowers, pineapple and palm leaves or Arabian style with colored towels and garish pillows. You need to study this wedding theme with imagination and a bit of a genius touch.
It's certainly fundamental to personalize the menu: either a menu inspired to Indian, Thai, Arabian or Japanese cuisine, in Tuscany you can find something for any necessity! There are several facilities that offer the possibility to organize a super alternative ethnic wedding. But watch out for the guests' preferences; don't forget that not everybody likes tasting dishes that are not typically Italian. Between personal taste and food sensitivity, choosing the menu for an ethnic wedding is really hard and needs attention.
Country wedding: getting married in an ex-oil mill or in an ancient farmhouse
A blast from the past, an experience in the authentic Tuscany. Organizing a wedding in an ex-oil mill or in a restored farmhouse means reviving the old days, among illuminations, yesteryear orchestras and enogastronomic experiences. Appetizers between olive trees and vineyards, paths through secret cellars and unspoiled landscapes within green and rivers. Tuscany is great for this type of celebration, really loved by foreign couples; with its villas, gardens and homesteads, choosing the location for your celebration will not be a problem. At the border with Val d'Orcia, the Abbazia di Spineto is the perfect solution for a wedding among the natural scents.

Credit ph: Mark Lord