The best locations for outdoor activities in Tuscany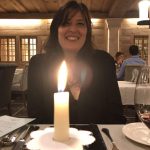 by
13 March 2019
Tuscany has always been one of the most popular destinations for tourists, especially during summer. Here, tourists look for peace, calm and tranquility, and they can spend time immersed in nature. This area offers lots of options for outdoor activities with your family, with a group, or individually.
Discovering nature: trekking and biking
Tuscany is great for any kind of activity. For example, you can spend an entire day doing trekking along trails in the forest, listening to natural sounds and breathing the purest air. You can spend time in a park, enjoying a unique view. Some paths require a guide, others are easier to follow independently. Another popular option is to ride a mountain bike from your hotel: traveling with a bike lets you go wherever you want. You can ride along rivers, little towns, windmills, castles and farms.
Relaxing or going on an adventure
When you want to go on holidays you can choose between relaxing or doing a sensorial activity. A lot of adventure parks are based on the idea of experience and give their guests the possibility to cross their personal line. We recommend exciting descents along rivers (rafting) or soft rafting, ideal for families who prefer a calm water without waves. For those who are more adventurous, we suggest the Tibetan bridge, climbing (rock climbing) on limestone walls, acrobatic paths and a lot more. Some of these excursions are led by a professional guide, others need just an initial briefing with experts and can be done autonomously. As far as it regards free climbing, Tuscany offers many cliffs that can be climbed depending on athletics skills and personal technique. Anyone with a minimum experience can do this sport, either kids and adults.
It's completely different for those who want peace and calm: a great activity is doing yoga under the trees, near rivers and streams. In Tuscany you can find several parks that let you enjoy yoga sessions with an instructor and make you connect with yourself and with the environment around you. This services are available for families and kids as well.

Orienteering: what it is and why people like it
Orienteering is a new trend really appreciated by tourists because it matches sport with outdoor activities. For those who don't know what it is, orienteering is a sport known as "wood sport", because the competition takes place in the forest. During the match there are check-points where the participant has to sign a flag. One of the benefits of orienteering is that it makes you train all your muscles and run through nature. Moreover, it facilitates team work and is suitable for kids, teens and adults.
Outdoor photo shoots for professionals and beginners
Anyone who is keen on photography knows that Tuscany is the perfect location for an outdoor photo shoot. The diversity of landscapes gives the possibility to do awesome and unforgettable photo shoots. For example, there are several villas, farmhouses and castles among hills and forests. In addition, there are various estates, ideal for organizing a breathtaking photo shoot. In some of these locations you can also spot wild animals.
In conclusion, Tuscany gives the chance to live and explore the wildlife with outdoor activities. More and more people decide to spend some time far from the city chaos. All the activities suggested above let you discover the magic of nature, new sports and experiences. No matter your age, anyone can take part in these awesome activities.