How to organize a long-distance wedding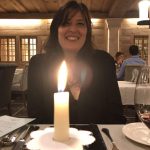 by
13 March 2019
Planning a long-distance wedding is certainly hard and stressful but don't forget to enjoy the preparation of the most beautiful moments of your life. Even if the location is far from your home, the logistics is not very different. You have to make lots of decisions but, at the end, it's the same as if you were planning a traditional ceremony.
Locations for a long-distance wedding
Generally, a long-distance wedding costs more than a traditional one in your area. It would be better if the location you're going to choose was familiar to you and your guests. There are a lot of details to take care of, like flowers, wedding cake, menu and transportation: how do you manage to make everything right if you live far away? Many couples have already done it, and you can do it too. Take a breath and follow our suggestions for organizing your wedding
Organize in advance and divide the tasks
Prepare everything in advance and make a "to do list". Don't pay attention to unexpected problems, you'll have a lot of time to sort things out. Divide things to do in your area and in the wedding location (consider some travelling). Try to accomplish as many tasks as you can in your area, for example the wedding dress, wedding invitations, bridesmaids' dresses and party favors. Another part is booking everything you need to do on site: location, catering service, florist, hairdresser and guests accommodation.
A great solution is to split tasks among people you trust. You can ask your friends to collect your party favors or print the wedding invitations. However, you can always rely on a wedding planner.
Rely on a wedding planner
A wedding planner is particularly useful when it comes to organize a long-distance wedding. Make sure that you really like the person you choose, because he will stay with you until the end. Your sister or your best friend are definitely useful in some situations, but don't forget that a wedding planner is a professional and can help you in any situation. Generally, we suggest to rely on someone who lives in the same area as your wedding. This will let you benefit from the trips to the city and delegate tasks that you can't personally do.
Take advantage of technology
We are in 2019 and technology can definitely help us. Tasting the menu and trying the dress on obviously require your presence, but apps and social networks let you plan a lot of details.
You can have everything you want on hand with a laptop or a smartphone, using synchronization services to reach your documents (for example Dropbox or Google Drive). Medias like Facebook and Instagram are useful for finding a location, while YouTube and Skype are fundamental to get in touch with the band that will play during the wedding. Take a look at some photographers websites and analyze their portfolio. You can also monitor the preparation via Whatsapp or e-mail.
Plan transportation and accommodation for your guests
Travel and accommodation are the first things to think about. Consider the hypothesis of renting some cars and book facilities near your wedding. Make the transportation for your guests comfortable, especially if there are kids or old people. If you're expecting an overnight stay, provide them destinations and things to do in the area.
Travel often to the wedding site
If you can, go at least twice to the location where your wedding will take place. You'll certainly have to go there some days earlier in order to decide last-minute details and check everything with the wedding planner. If you don't know the city, you can also go sightseeing.
Take it easy
The perfect wedding doesn't exist, so keep calm and think for the best. Every effort is worth it for the best day of your life.