Rules for the perfect wedding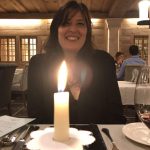 by
15 July 2019
Your partner finally proposed to you and now you have to organize your wedding the best you can. Don't worry, you just need to follow some basic rules. Things to do are a lot and may seem hard, but we can assure you that nothing is impossible: the most important thing is to take care of details and keep calm. First of all you have to choose the date. If you choose summer, you'll have to book in advance because it's a busy season. Remember not to exaggerate and have a balance between decorations and colors.
Location and menu
How to choose the location of your dreams Do you dream of a wedding in a villa with a big garden? Or do you wish for a chic dinner by the pool? Before sticking to a specific location, you should also see some indoor rooms. Weather changes are frequent, especially during summer, and you need to be ready for any problem. The secret is to focus on the quality of the food and the staff. We suggest you choose a menu that everyone could appreciate (children too) and a tasty welcome happy hour. If you choose a restaurant you can taste some dishes before deciding, otherwise you'll have to book a catering service.
Don't forget to place a tableau so that your guests can easily find their seats at the tables. Arrange some entertainment like music with a live band or a DJ. Make sure that the church is not so far from the location of the party so that people don't have to drive a long way. Last but not least: flowers. Rely on a professional florist that can recommend you the best ideas for a great atmosphere.
Party favors, invitations, registry and wedding rings
Party favors must contain 5 sugared almonds (representing health, happiness, wealth, long life and fertility). You can add more if you want, but they have to be an odd number. They should be given one per family (or two in case of a couple) at the end of the ceremony, after the cut of the cake. When it comes to parents and best men you should choose something more important.
As far as it regards invitations, they have to follow the same style as the wedding and they have to be sent out at least three months earlier. The registry is a critical moment in the organization of a wedding: if you already live together you should avoid things for your house because you don't need anything else. The best choice is to have a fundraising for your honeymoon. Finally, you have to choose your wedding rings, the symbol of true love. You'll see several models in shops, but you can also ask a goldsmith to make your own unique rings.
Dress choice for the bride and the groom
Now it's time for the most emotional choice, especially for a woman: the wedding dress. First of all, remember that you should choose something that enhances your body. If the ceremony takes place in a church, the bride should wear a chaste dress that makes her comfortable. The bouquet should match the dress. As far as it regards the groom's dress, the most popular models are: morning coat and half morning coat, tuxedo, 3-piece suit. If you're having a civil celebration, you can wear less formal dresses. The wedding is a special event and if you're afraid to make mistakes we recommend to rely on a professional wedding planner.