Ideas for getting married without a wedding dress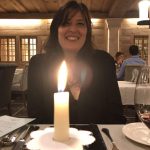 by
16 July 2019
In the past there was a particular reason for this choice: a white dress symbolized simplicity, innocence and chastity; in fact widows that wanted to get married for the second time couldn't wear it. But regardless of virginity or not, more and more women choose to wear something alternative during the day of their wedding: it depends on comfort, season, budget, taste and type of celebration (although nowadays priests are more indulgent). The wide choice of dresses allows you to choose a dress that can be reused, can be bought online or in a store and can be personalized. Lots of possibilities make your choice very hard! Here are some tips for choosing the perfect dress for you.

Every bride has her style
A dress has to fit you and match your taste. In front of a mirror, your eyes are necessarily honest and if you don't want to be on a diet you should choose something that emphasizes your curves and hides your imperfections. If you have a prominent abdomen (or in general, an "apple shaped" body), but awesome legs, you should wear an empire style dress: it's short above the knees, flared under the chest and streamlined. If your body is "pear shaped" you should wear a dress that emphasizes the upper part with prints and embroidery.
Thin women can wear soft cuts, while those who have regular curves and a narrow waistline can afford a more shaped dress. Short brides will look taller with a short dress with ruffles and high heels. Is it better to wear trousers? You should leave wide long trousers to slim and tall women, but if you really want to wear them, don't forget high sandals or decollétés.
During winter, a Chanel style coat enhances your waist; during spring and fall, three-quarter sleeves are great; during summer you can also wear an elegant jumpsuit.
Colors that replace white, accessories, makeup and hairstyle
What color should you choose? It does not only depends on hair and eyes, but also on your skin tone. The color temperature can be warm (yellow-gold) or cold (tending to rose). In the former case you can use amber shades; while in the latter you can use cold ones. If you want to go bold wearing red, you should choose tones tending to coral if you have light hair during a warm season or tones tending to indigo if your hair is very dark.

Also, if you're light-skinned with blue or green eyes, you would look great with an emerald green or cobalt blue cocktail dress; but if you're dark-skinned with brown eyes, you should go for bronze and golden shades. During winter, brides can wear a light-colored suit, extravagant and lively patterns, refined textures like damier or pied-de-poule. If you want, you can also match your underwear.
As far as it regards shoes and bags, is it better matching or in contrast? In the first case, make sure that they're the same color; we suggest you buy them together. In the second case, make sure that your combinations look great together; regarding silver and gold, remember the comments we made about the skin tone. Anyway, either you're looking for harmony or contrast, materials and models should match your dress: the eye-catcher between both elements should enhance analogies, and not differences.
What about makeup and hairstyle?
The makeup has to be long-lasting and has to look good in photos while the hairstyle requires a good hair care. A good makeup artist and hairdresser know how to emphasize your face and traits.

Eco-friendly brides
From the comforts of materials to respect for the environment: an eco-friendly bride knows that behind chiffon and silk the textile industry is trying to reduce waste and tends to use vegetal dyes and recycled cloths. Also preferring the "made in Italy" or textile companies that promote jobs for women can be a great choice.