How to organize a unique bachelorette party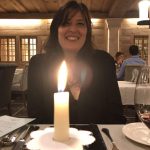 by
10 July 2019
If your best friend is about to get married and you have to organize her bachelorette party, don't panic! It's an important task and her last party as a single woman should be unforgettable. It's a big responsibility and you have to follow some fundamental steps and use some creativity. Certainly as soon as you got the news you have started thinking about the organization and you probably don't know exactly what to do: be careful, keep calm and follow our tips!
How to organize a bachelorette party
Stop right there! We know you're already planning games and jokes for the bride but remember to play nice and think about her taste. It's fundamental to focus on her personality, not yours. But the right question is: what type of person is the bride? If she's your best friend you can easily know what's best for her and what kind of event she would like. Before start planning a bachelorette party you first have to establish if the bride is playful, nonconformist, athletic, shy or romantic.
Now you can start to plan a bachelorette party
If she's a bit crazy and nonconformist she will always be the center of attention. You won't need to organize big activities because she will already cause funny scenes and jokes. A team of strippers may catch her attention, but just for a few minutes, because she could eventually join them. You should choose a location with a big space, a wide room and a stage like a disco. There should be a lot of music and funny jokes that the bride will accept and enjoy.
If she's a sporty girl she may like athletic challenges and adventures. You can organize a treasure hunt, a wall for rock climbing and other games for the guests. if she's open-minded she will accept any joke you'll propose and she'll have fun. The buffet should be bio, colored and full of fruit, vegetable smoothies and natural snacks. The dessert can be won only if the bride fights in the mud with a young well-built boy. If the bride is quite calm and shy, you'd better organize a party with no big surprises or unexpected events that could make her uncomfortable. You could go for a relaxed dinner with little games to play all together. She could be carried on a gurney by young shirtless boys wearing a bowtie (and that will be the maximum transgression). If she's very shy you could organize a simple pajama party with just her friends, chips, coke and movies.
Programs and ideas
You should start organizing at least 90 days earlier asking the bride what she would like to do or to avoid.
Ask for the guest list and create a group on whatsapp or facebook with the people you'll invite at the bachelorette party.
Decide a budget and ask for confirmations of participation at least 60 days earlier.
Find a location and transportation for the guests and book them in advance.
Buy everything you need for games, jokes and gadgets at least 15 days earlier.
Write a list for the buffet or confirm the catering at least 2 months earlier.
Finally, decide a set list in order to avoid boring moments.
Jokes and gadgets for a bachelorette party
Timeless games are treasure hunt, silent quiz with teams or the game with a missing chair. A surprise for the bride could be a personalized t-shirt with a funny sentence and a photo, for example "never again single!" or "save me until you're in time!". Among sexy gifts for unconventional brides there is a garter or sensual lingerie, phallic shapes on mugs and headbands, candies, sex toys. For shy brides we suggest a delicate sleeping outfit, for example a satin rose nightgown.