Ideas for alternative bachelor parties (in the nature)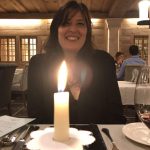 by
22 July 2019
When you're about to get married one of the biggest preoccupations, but also one of the funniest, is planning your bachelor party. This party was born in the UK and it celebrates the situation of a man as a bachelor, a single person. In the recent years this party has become popular in Italy too, as well as for women (bachelorette), and more and more facilities provide this service. You can organize any kind of activity, from a trip with your friends to a relaxing day in a spa; but if you want to do something different you can spend a couple of days completely immersed in the nature in order to regenerate, find your energies and have fun.
Celebrating in nature
For those who want to organize something interesting, there's nothing better than doing new activities in contact with nature; for example, in an old farmhouse where you can live a real rustic life. Many facilities in the countryside offer activities like driving a truck, visiting wineries or feeding the animals together with tasty food and relax by the pool. If the groom likes the sea or the lake, you can organize a boat ride where you can relax and enjoy the view while having a happy hour. Otherwise, if you prefer a short holiday, you can go camping and spend some time on the beach and in the nature: this is also good for improving the relationship with your friends. If you want to rest all day, there are specific places that offer swimming pools, hot tubs and salt caves.
An adventurous bachelor party
If you want to organize an adventurous party, you can do rafting in a river. It's an exciting and dynamic sport: staying all together in a dinghy is certainly a fun experience, even though you're not experts. Once you finished the activity, you can have a happy hour or have dinner.
For the bravest ones, you can do a survival experience: it's a survival course into the woods for two days. With this experience you get in contact with nature, learn the sense of orientation, how to light up a fire and how to build a shelter. It's surely an original activity for involving your lazy friends. If the groom likes swimming, you can organize a night snorkeling: here you can enjoy the seabed with its marine creatures.

What about bungee jumping? You can do it above a river, a cliff or a bridge. We can also suggest a trip on a hot-air balloon that will make you feel free among the clouds.
Hikes at the mountains
For people who love mountains, there are several activities, for example snowshoeing. This is a hike done with snowshoes: particular shoes that make you walk easily on the snow. If the groom is quite sporty you can organize trekking: it's a fascinating activity that allows you to enjoy nature and wildlife.
You can also book a speleological hike where you can visit natural caves. Speaking of mountains, don't forget rock climbing: you need to be a bit experienced for this because it's quite challenging, but you can also book a lesson for beginners.