10 tips for honeymoons for pregnant women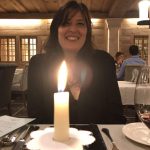 by
30 July 2019
Organizing a honeymoon is an attractive and pleasing activity but, if you're expecting a child, you need to plan every detail and take care of everything. It can be stressful, but don't worry: keep calm, travelling while you're pregnant can be a great experience, a special moment that will strengthen the relationship with your partner.

However, as I was saying, before booking your destination you have to consider some important elements: take some time and read these 10 tips for honeymoons for pregnant brides.
Choose carefully when to travel. Generally, the best moment for travelling is during the second trimester of pregnancy. You shouldn't have anymore sickness and you should already feel comfortable with your belly.

Talk with your doctor.

Before leaving, book an appointment with your gynecologist and tell him about your plans so he can recommend what to do and what to avoid.

Check the fare conditions of the airline.

If your trip includes an airplane, make sure there are no restrictions for pregnant women. In general, within the 27th week of pregnancy you don't need a medical certificate; which will be necessary if you're between the 28th and 35th week.

Don't travel too many hours.

Expecting a child won't prevent you from travelling, but don't stress too much. Staying lots of hours in an airplane or a train is not good for you: choose a destination you like but which is also right in terms of time and distance.

Check the vaccinations.

 In order to visit certain areas in the world you need to be up to date when it comes to vaccinations expected by the national program. There are some vaccinations you have to avoid if you're pregnant, as well as medications.
Do physical activity. Take some time to chill out during your honeymoon. Rest whenever you can and do some physical activity: you could take a walk on the sea shore or swim in the sea.

Think about what you're going to eat.

 Look up the typical food of the country you're going to visit. Because of pregnancy, some smells or tastes could annoy you: make a short list of what you like and what you want to avoid. If you don't know local dishes, always ask for more information about the ingredients. If you're taking a plane you should inform the flight crew about your needs.

Know your limits.

 Respect you time and don't go over your limits. Even though you're excited, there are some things that a pregnant woman shouldn't do. For example, you can't take a sauna or go scuba diving; but you can swim in a pool or go to the spa.

Get information about medical facilities in the area.

When you book your honeymoon, you should get some information about medical facilities in your area. Live your holiday with tranquility but also be aware of what could happen in any case.

Don't leave the day after your wedding

The day of your wedding will be certainly very stressful for you and your partner. Don't leave for your honeymoon that day, but spend the night in a hotel and postpone the departure to the next days.
Now that you've read our tips, you're ready to plan your amazing honeymoon!