Honeymoons for those who fear planes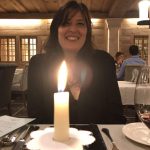 by
31 July 2019
No airplane? You can travel anyway! The fear of flying is often a problem for a honeymoon, but you can find other alternatives to it. Don't panic and take some time to think about good options for you and your partner. Here are some tips for a holiday without airplanes.
#1 Tripping by Car
Despite what people think, a honeymoon on the road could be an unforgettable experience. Using your own car doesn't necessarily mean staying in your country, but you can also go abroad and visit several bounds. While driving you can modify your route and add stops or itineraries. A big drawback is that it's quite expensive: consider highway tolls, fuel and the car deterioration. This kind of trip is flexible so you have to carefully plan every stop with a limited budget. What are the possible destinations for a road trip?

French riviera is certainly one of the most popular. Here there are some of the best scenic routes of the world. Starting from Cannes, drive through coast 98 to La Napoule. From here you can enjoy 30 km along an amazing road among quiet towns and beaches
If you want to go to the North, Norway is a good destination for an adventurous road trip. Here there is the famous Atlanterhavsvegen (Atlantic Ocean road). It's not too long: just 8 km. It's located near the city of Molde and connects the main land to the Island of Averøy. This is considered one of the most dangerous roads ever. Sunny days make this location a real piece of Scandinavian beauty.
#2 Honeymoon by Ferry
The Mediterranean sea offers lots of possibilities. From Italy, you can reach beautiful coasts by ferry, for example:

Corse from Piombino, Livorno or Savona. The ticket is not expensive, especially if you book in advance.

Croatia

: It's considered 2nd place among the most popular coastal destinations by Italians. The reasons? A crystal clear sea, candid beaches and low prices.

Spain:

You can land in Barcelona from Civitavecchia or Genova. The passage could be a bit long but if you do it at night it's definitely not a problem.
#Travelling by Train
Traveling by train is a sort of journey within a journey: the trip itself is important, instead of the final destination. The train is absolutely eco-friendly and comfortable, and you can also enjoy the view of amazing landscapes. Some examples:

Orient Express:Between reality and myth, this blue-carriage train leaves from Paris and reaches Istanbul through Venice and Budapest.

Glacier Express:

 It's the alpine variation of the Orient Express: it leaves from St Moritz and arrives in Zermatt.

Belmont Royal Scotsman:

 Scotland and its wild nature are at your fingertips. From its impetuous waterfalls and peaceful lakes to mysterious castles and beaches. You'll enjoy this journey with live music and the traditional afternoon tea.