How to organize a rock wedding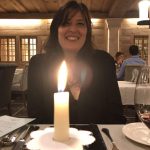 by
29 April 2019
You're a rock-addicted and you want to be bold and transgressive on the day of your wedding too? We guess you're planning a rock 'n roll wedding! There will be leather, studs and 5-chords bass guitars: trust us, the ceremony will be funny and will involve all your guests! In order to help you with your plan, we gathered some useful ideas for your perfect rock wedding.
Musica and marriage: 5 ideas for a rock wedding
How can a music genre mix with a wedding organization? Joining the traditional characteristics of rock with classical elements of a traditional wedding. Your wedding doesn't look too "strong"? Keep calm and remember that "rock is not in the appearance, but in the soul!".
.
The bride's look: leather jacket and glam-rock style
What about the bride's style? On the day of your wedding, the dress has to perfectly match your soul. A typical example is the dress matched with a leather jacket; many women choose a mermaid-style dress in order to show their tattoos. Another option is a total black outfit or scratchy colors. As for the hairstyle, you can get a bold hairstyle with light colors and a strong makeup with black and pink tones.
The groom's look: biker jacket and bright hair
The groom as well can show a perfect rock style from the 70s on the day of his wedding. In addition to the classical black suit, you can wear a pair of converse or a biker leather jacket. Don't forget to show your tattoos and to wear an alternative tie, along with crazy and colored hair!
Location and "musical" tableau
70s and 80s dancefloors, "urban" pubs and locations made for festivals: you can have so many options to choose from! Think about the decorations: you can use vinyl records hung on the walls, old whisky bottles and ceramic skulls as flower pots or candle holders. You can realize serviettes with leather and studs and punk-rock cutlery. You should be creative with the tableau as well: you can give your favorite bands' name to the tables and a personalized plectrum as placeholder for every guest.
The wedding cake: dark chocolate
The wedding cake has to match the couple's rock soul. A great idea is to realize a multi-level cake with your favorite bands or songs. The shape as well has to come from a punk-rock style: electric guitars, combat boots, broken tea cups, metallic studs and skulls. Generally, a classical ingredient is dark chocolate with black and red roses as decorations.
Music, party favors and photobooth

The musical background is certainly none of your problems: from The Clash to Led Zeppelin, from Queen and The Bad Company, you won't be short on ideas! You won't have any problem with the photobooth as well: for a perfect photo scenery you can use amplifiers (like the traditional Marshall), microphones, bass guitars, vintage keyboards, cigars and old bottles of Jack Daniel's. What about party favors? You can give your guests little gadgets like plectrums or guitars with lyrics and quotes from the greatest rock artists.