Bouquet styles for your wedding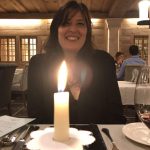 by
19 August 2019
While planning your wedding you have to take care of lots of details. Beyond the location, photographer, party favors and clothes, there's another detail that shouldn't be overlooked: the floral setting and bouquet. You can buy it yourself or let your mother-in-law buy it for you, according to the tradition, and it will be an important element of your total look. What are the most popular types of bouquet? Let's take a look!
Classic bouquet
You should choose a classic bouquet if you're planning to have a traditional ceremony or, in general, if you prefer simple dresses, classic lines and easy hairstyles (remember that hair, dress and accessories should be well-balanced with each other). This type of bouquet usually requires light colored flowers, especially white, crimson pink or antique pink. The type of flower can be roses, daffodils, orchids and anthurium. However, you can also find bouquets with orange flowers, symbol of purity and chastity. As for the shape, it's usually half-sphere or drop-down.

Modern bouquet
Many brides choose to avoid a classical bouquet for their informal wedding (usually a civil ceremony) and go for a modern style. This type of bouquet is very versatile and is great with unconventional dresses with bright colors. Flowers can have lively shades like red, but also pastel colors.
You can choose peonies, carnations, orchids, sunflowers, hydrangeas and buttercups; or you can choose a main color that you will use in all your decorations. In this category you can find total green bouquets or others decorated with jewels and accessories that make it glamour and precious.
Boho-chic bouquet
According to the latest trends, a boho-chic bouquet is great for country or vintage weddings. It goes with an off-white, rose or pastel dress made with smooth materials and a simple hairstyle with some little flowers. It's perfect for a wedding in the countryside and it can be made of wheat, poppies, chamomile flowers, lavender and rosemary. Usually it's a half-sphere or drop-down, but you can also find it tied to the wrist or arm.
Alternative bouquet
PFor unconventional brides that want to catch the attention there are some alternative bouquets. These ones are for those who don't fear criticism and surprises. For example, you can use fabric flowers covered with strass and unusual colors. In this category you can find B&W bouquets with special roses which are very popular among rock brides. There are also monochrome bouquets with bright colors like blue, yellow, red and even fuchsia. Here you can find also paper bouquets, one flower bouquets, succulents, dried flowers, chilis, star anise, pomegranate, tiny branches, ruscus and eucalyptus leaves, crochet flowers, feather and candies.
In the recent years, bouquets have become more and more important, either for religious or civil ceremonies. Don't forget that it should follow the general theme of your wedding and it should also be comfortable because you'll have to carry it all the day. We suggest you speak with your florist in advance so that you can set all the details: tell her about your dress, hairstyle and wedding theme. Classic, modern, boho-chic or alternative, the choice is yours: it's going to be an important part of your look!