When to start organizing your wedding?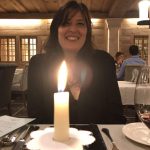 by
11 April 2019
A wedding is one of the most important days in someone's life and after a long preparation the couple will be more connected than before.
When to start organizing the first steps of your wedding
One year before the wedding you should choose the church (or the town hall) where you want to celebrate. Especially if you're planning to get married on a weekend or during "popular" months like May or September, organizing earlier is very important. If you're looking for a modern wedding, you can choose a lovely location in the nature where you can join the ceremony and the party. Now you can start thinking about the theme to follow with invitations and party favors: it could be a color, a memory, a travel or anything that represents you.
When to send invitations
If you're not working with a wedding planner, you should keep an agenda where you list all the appointments and things to do. Invitations are a tricky element during the organization of a wedding: you have to choose who to invite and divide them between those who will come at the celebration and party and those who will come only earlier.
Once you made the list, choose a date when you'll send the famous "save the date". If you're giving the invitations by hand, you should start at least three months in advance in order to notify all your guests in time.
Details to confirm 4 months before the wedding
It's time to define your wedding registry, either in a shop or in a travel agency. If you got a website for your wedding, you can link the registry there. When there are four months left make sure to confirm the photographer and the band. Don't forget the SIAE tax that you have to pay for live events or recorded music. At this time you also have to choose your wedding rings and print the invitations. Moreover, remember to choose the menu with the catering as well as the setting up and decorations.

The big day is getting closer: what to do two months and two days before
When there are two months left, send the invitations and book the party favors for your guests. In addition, if you're planning to travel out of Europe, check your passports. When there's one month left, make sure to know who's coming or not, in order to write the tableau de marriage with the disposal of all your guests. It's useful because they can easily find their names and seats.
At this point it's time to try your dress, makeup and hairstyle: everything should be fine, but you can have another try one week before the wedding. It's also important to pay all the suppliers. One or two days before you have to give the wedding rings to your best men. Once everything is ready, you just have to say "yes"!