Wedding: what to give as a present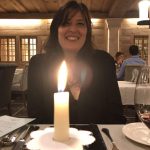 by
19 August 2019
Deciding what to give the couple for their wedding depends on many elements that can influence the options available for you. It often happens that the couple itself specifies what they would like to receive through the wedding registry. Another possibility is the "envelope" with which you can give a certain amount of money that is usually used for the honeymoon. If none of those possibilities are available, you need to find something the couple can appreciate because of its uniqueness and meaning. How to decide what to buy.

In order to choose what to give the couple for their wedding, the first thing you have to analyze is your relationship with them: If you're really close you should directly ask them about their wishes. If, on the contrary, your relationship is superficial and you can't get any hint, you can rely on a specialized shop for wedding gifts.
A very appreciated idea is to pay for the wedding photoshoot; according to the latest trends video recordings have become as popular as photos. You could also pay for party favors that the couple has previously chosen. It can also happen that the couple already lives together so they have all they need for the house; in this case you can think about other alternatives like a weekend in a SPA, a ticket for an art exhibition or a concert.
Giving emotions
Don't forget that you can't only give an object, but also an experience: for example a trip, an application in a drama class or creative writing, a membership in a theater or a cooking class. Surprising the couple with a unique gift is a great possibility for showing them your love! A flight in a hot-air balloon is an unforgettable experience for newlyweds that they will remember forever. For those who like strong emotions, you can give them the possibility to do skydiving or, if they're quite sporty, a skiing holiday at the mountains.

How to choose a unique gift
A big limit is the budget; but don't worry, even if you have a low budget you can always find something amazing. The wedding bag is a bag that contains everything the couple needs during the wedding. You can contribute in its making with your personal taste.
The photo booth has become more and more popular over the years and it consists of setting up a corner with a funny scenography for a photoshoot: you can add wigs, makeup, costumes and masks. Another idea: you can set up a personalized bar with candies, lollipops, marshmallows, cookies and a pop-corn machine
Regalare questa opportunità è un'ottima idea.
Un suggerimento veramente originale per rendere ancora più festosa l'atmosfera delle nozze è quella di allestire un bar personalizzato colmo di tutti dolciumi preferiti, dai lecca-lecca ai marshmallow, dai pop-corn fatti direttamente dall'apposita macchinetta, ai cookies. Regalare l'allestimento di questo angolo-ristoro ricco di dolcetti sfiziosi è una tendenza che sta affermandosi sempre più.


Tips for a useful gift
At weddings children are appreciated guests although they're not always quiet and calm. In order to keep them occupied you can offer the couple a specific area for kids with specialized entertainers. You can pay for the wedding's soundtrack, from the music for the ceremony to the real party. There's nothing better than a live band that can perform according to the couple's taste.
Another useful gift for those who love nature is a stay in a farmhouse; regardless of the location, this facility welcomes the guests in a quiet place far from the city chaos and let them live a magical experience.