Wedding invitations: how to invite with style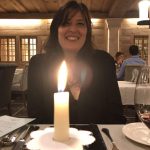 by
6 December 2018
Have you just started organizing the wedding with the invitations? Find out everything you need to know to organize your wedding invitations and invite classy. Your wedding invitation is the first peek from the guests, so you have to make it shine. Don't you know where to start? We have everything you need to know about this important step.
Define your wedding style and the colors
In addition to list the location and the time, the invitation also has to present indications and style tips about your wedding. You should have in mind what you're organizing before buying stuff for the invitations: classical and fancy, casual and relaxed, or modern and glam. It's important to have a look at different stationery shops' websites and other couples' invitations in order to take inspiration.
Also think about your wedding colors. You can add your colors and a pattern (if you have one) to your invitations, then use them for the rest of the papers (like cards, menus and the ceremony program) for a coherent look.You can use ivory, cream or white cards for the paper and black or gold fonts for your invitations if you want a more formal style. Otherwise you can brighten your invitations with colored or metallic fonts, papers, envelops and linings. Don't forget the readability when you choose the colors.
Play with shapes and dimensions but make sure that the invitations are readable.
A rectangular card 4,5×6.25 inches is the traditional style for wedding invitations. But sometimes couples prefer other unusual styles with rounded or squared cards. Don't forget that changing the traditional dimensions could increase the cost of the postage.
Besides colors and patterns, don't forget the text: the information you write in your invitation is the main point of your message. The type of paper can help you, but generally avoid clear ink on a light background or dark ink on a dark background. Yellow and light colors are really hard to read, so if you choose something like this make sure that the background has enough contrast. Moreover, be careful with difficult fonts like a too encoded font.

Choose words and spaces wisely
Learn the rules for formulating your invitation. Traditionally, on the top of the invitation there's the name of who is hosting. Usually, you should write everything, including the duration of the ceremony. In the classical wedding invitation there's always a line used for the request after the name of the guest, something like: X and Y ask for the honor of your presence. The statement can change like in a hosting situation, so make sure to check that you added everyone.
Don't make the text too "crowded" and list just the key points of your invitation:
Time and location of the ceremony, the landlords, your name and your partner's name, the dress code (optional) and other information. Writing too much is not so elegant and not easy to read. Write the indications for the location and the after-party activities on you wedding website or print them out on additional cards.
Order more than what you need and remember to put all the information together
It's expensive to re-order other invitations. Order enough invitations for your guests list and add 25 more in case you'll need to send it again, you have a B list, or you want to keep it as a souvenir (trust us, mothers and relatives will want another one as a memory). Tip: if you have a long B list, order a second set of invitations with another date. If you hire a calligrapher, ask for additional envelops in case they come back because of wrong addresses (in general, calligraphers ask for an extra from 15 to 20%).

Combine the invitations and menus, program and thank-you notes. In this way, the stationer can include every piece in just one order so that you can save on money and time. It's also a good way to guarantee that all the elements are coherent, even if you want to slightly change the pattern for each element (for example, changing the main color or alternating two styles). In addition, don't forget little details like welcome tags and welcome notes.
If you choose a country chic wedding, the invitations as well have to match its characteristics so go for recycled and old paper. You can also have fun with DIY: you just need scissors, cardboards, glue and ribbons. By the way, it's easier relying on a specific brand that can handle everything. Following this recommendations you'll be able to create classy wedding invitations and they surely won't  go unnoticed.