Wedding in Tuscany for foreigners: advices and useful tips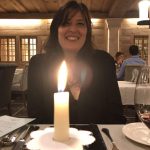 by
20 November 2018
Do you want to get married in Italy? A popular choice from all over the world! More and more people from abroad choose Italy, but in particularly Tuscany, to "say yes"; Just in 2017 the region hosted more than 2500 foreign weddings.
According to the research done by "Wedding Tourism", almost half of the people who got married in Italy chose Dante Alighieri's land; the dream of getting married in Italy mostly inspires English couples, followed by Americans and Australians. There a lot of reasons that push foreigners to get married in Tuscany. Here are some useful tips for organizing your dreamy wedding.
Favorite locations for a wedding in Tuscany
The wide variety of choices is certainly one of the main reasons that encourages the couples to get married in Tuscany. From castles and medieval villages to villas and farmhouses, from luxurious hotels for a fancy wedding to beaches far from the city chaos for a close wedding: foreigners have tons of choices!


Florence has been the undisputed queen among the best locations for years, but we shouldn't forget Siena and its green hills, the lands of Chianti, the Maremma or Versilia. Also Valdelsa, Val d'Orcia and the stunning Fiesole, Certaldo and San Gimignano are some of the most loved locations.
Why foreigners choose Tuscany
As stated above, the dream of an "Italian style wedding" is the reason why a lot of people choose Tuscany. Do you know the setting in "Under the Tuscan sun"? Bright colored valleys and vineyards, bucolic atmospheres, good food and precious wine. Everything is immersed in green and the silence of nature: the ideal location where you can spend unforgettable stress-free days. The ancient restored farmhouses, the views from above and the breathtaking landscapes are perfect settings for your wedding photo shoots.
When to get married in Tuscany
From a meteorological point of view, Tuscany offers the possibility to get married in any period of the year. If you're thinking about a celebration in the typical Tuscan countrysides or on the seashore, spring and summer are obviously the best seasons to plan your event.


If you dream of getting married in an ancient castle or in a romantic villa in the city, the winter season is perfect as well for an idyllic wedding.
Documents for a foreign wedding in Italy
What do people from abroad need for proceeding in the bureaucratic field? According to the Italian laws, foreigners who want to get married can do it in front of a registrar (in case of a civil ceremony), or in front of a catholic priest or a non-catholic religion minister admitted in Italy (for a religious ceremony).
Foreign citizens who are not living in Italy have to sign a statement where they declare that there isn't any wedding obstacle; if they don't speak Italian, there must be a translator during the sign of the declaration and during the ceremony. In order to sign the statement, foreign citizens need three documents: an international I.D. (for example, the passport), birth certificate and the go-ahead document for the wedding released by their own country.
Ideas for a wedding in Tuscany

Think about an event with enogastronomic paths, between wine and cold cuts and cheese tasting. Or maybe a romantic and unusual ceremony on the beach. Or also, a closer celebration in an old restored farmhouse like at Abbazia di Spineto. Every other kind of wedding can be found in Tuscany to realize you "made in Italy" dream.