Tuscan cold cuts: the best ones and production areas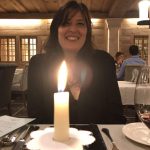 by
27 November 2018
Our country offers lots of flavors. The cold cut is certainly one of the most popular typical products. In some regions it's considered really important. For example in Tuscany: a beautiful land known for its great wines and amazing cold cuts. The most popular are ham, Tuscan salami and finocchiona (a typical fennel flavored salami). These are just three of a wide choice of traditional cold cuts that you can find in this region.
Cinta senese is the undisputed protagonist
Cinta senese is the undisputed protagonist
Tuscan DOP raw ham
Tuscan DOP raw ham
IGP Tuscan finocchiona
If ham is the king of starters, finocchiona is the queen. It's a really popular cold cut that everyone loves. It has existed since the Middle Age. The name comes from an ancient tradition: some time ago pepper was very expensive and it was often substituted with fennel seeds. The ingredients are: lean and fat meat from pigs stomach, pepper, salt, garlic, fennel seeds and red wine. It's important to measure the amount of garlic in order to avoid a too intense smell. Finocchiona is a soft cold cut that requires a short ageing period.
Tuscan salami and other cold cuts
You can get the Tuscan salami from manufacturing a pig's thighs and shoulders. Its characteristics are: a fat part grossly grinded, a filling in natural guts, a 5 months ageing period and a delicate flavor. The main production area is Casentino, where there are pigs bred with biological food.
Lardo di Colonnata comes from an ancient tradition that represented workers' lunch in Tuscan quarries; they used to eat it with crunchy bread and tomato, drinking a glass of red wine.
Another cold cut is Mortadella di Prato. Today it's an IGP product and represents one of the many slow food presidium in Tuscany. Once, it used to be made of the recuperation of second fiddle meats but nowadays we only use first choice meats from the shoulder part. It's not necessary to fill it with a lot of spices: it already has a savory flavor. It's steamed and if you have the chance to taste it when it's still hot it'll be great. There are other less known cold cuts like Rigatino di San Miniato: a fennel flavored bacon produced near Pisa from September to May. The Biroldo della Garfagnana is one of the oldest cold cuts, made of the poor parts of the pig like head, heart and tongue; it's a bit spicy because of various spices. The Bazzone ham is produced in the Garfagnana area and in the Serchio valley. The ageing period lasts 36 months.