The best movies about weddings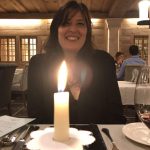 by
23 April 2019
There are a lot of romantic movies and women particularly appreciate them because of their dreamy side. Thanks to these movies many people have taken inspiration for their weddings. Here is a list of the best movies about weddings.
Comic movies about weddings
If you're waiting for the big day, you can spend some time watching these funny movies about weddings.
Finally,
Romantic movies about weddings
There are a lot of romantic movies about weddings with a top-quality cast. The best wedding-themed movies are certainly:
Italian movies about weddings
Watching movies set in Italy is great for getting to know typical Italian landscapes and cities.
Some tips
SWedding-themed movies are hundreds! In order to take inspirations about buffet, ceremony, location and party, you should already have something in your mind beforehand. Nowadays there are lots of themes and styles: traditional, modern, shabby chic, fancy, informal, in a city or at the beach. After watching these movies you'll certainly come up with good ideas for you wedding.