Romantic sentences and quotes/verses from the bible you can read at a wedding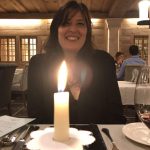 by
8 April 2019
A marriage represents the final goal for a couple that wants to confirm their love. Obviously, they want to make this day unforgettable through the set up, the lunch and the party. In order to personalize this event, you can choose to read several romantic quotes during the ceremony. You can also decorate placeholders with sentences that represent true love.
The most popular ones celebrate mutual loyalty, the willing to stay together forever and the wish for eternal love. These sentences can be written by famous people but also by the couple itself. Your inner emotions can be shown also with a little card inside party favors. Here are some popular quotes:
"Love is the beauty of the soul" (Saint Augustine)
"Love is the only flower that grows and blossoms without the aid of the seasons" (K. Gibran)
"Love is composed of a single soul inhabiting two bodies" (Aristotle)
"Love doesn't want to have, wants to only love" (Hermann Hesse)
The best romantic sentences for a wedding
Swearing eternal love is an unforgettable moment and it should be represented by quotes from a popular author. The celebration is one of the most emotional moments in a wedding: when the newlyweds look into their eyes and exchange the rings an impressive quote could be very effective. You can get some quotes from love movies, books, and songs (from modern music to opera) too. Here are some famous quotes:
"So, I love you because the entire universe conspired to help me find you" (Paulo Coelho)
"Love is that condition in which the happiness of another person is essential to your own" (Robert Heinlein)
"Love is about grand gestures, proposals on jumbo-trons, giant words in sky writing" (Little Manhattan)
"I have a love, and it's all that I have, right or wrong, what else can I do?" (West side story)
"I'm so happy I get to be next to you and look at the world through your eyes" (Her)
"A te che sei l'unica ragione per arrivare fino in fondo ad ogni mio respiro" (Jovanotti)
"Se hai bisogno e non mi trovi cercami in un sogno" (Vasco Rossi)
"Convinco le stelle a disegnare nel cielo infinito qualcosa che somigli a te" (Negramaro)

Verses from the bible
Inspired by the bible, the couple can find several quotes that express love as a unity between two people.
"So they are no longer two, but one flesh" (Matthew 19,6)
A concept that is often discussed in biblical verses is the formation of a new family that happens when two people leave their "nest" and start a future together.
"That is why a man leaves his father and mother and is united to his wife, and they become one flesh" (Genesis 2,24)
Biblical verses generally focus on the quality of love that joins a man with a woman through marriage. According to the Bible, the value required is charity, meant as availability towards the partner during every step of the life.
"Love is patient, love is kind" (Corinthians 13,4)
Marriage is based on mostly religious values and the Bible often reminds the celebration of those values and denounces those that oppose to the harmony of love.
"Marriage should be honored by all, and the marriage bed kept pure, for God will judge the adulterer and all the sexually immoral" (Hebrews 13,4)

Mutual charity is the base of a solid relationship, and according to the Bible, the couple should confirm it through altruism, availability and kindness.
"And over all these virtues put on love, which binds them all together in perfect unity" (Colossians 3,14)
Beyond the emotional aspect, the Bible reminds the man's duties towards the woman and vice versa; with the marriage a couple swears to be responsible with the partner.
"The husband should fulfill his marital duty to his wife, and likewise the wife to her husband" (Corinthians 7,3)
The day of the wedding should be an unforgettable event because it's an occasion to show the true love a couple feels. For this, you should organize it the best you can, taking care of every detail and relying on a wedding planner. Celebrating this day with quotes and romantic sentences is a good idea for keeping a good souvenir.