5 wedding trends that would shock your mother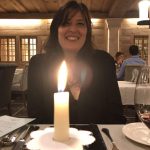 by
26 March 2019
A wedding is an important achievement and the organization is a fundamental step that may stress the couple. As a tradition, the couple and their parents take care of every detail during the preparation of the ceremony, but in the recent years more and more people have started to rely on wedding planners. They know how to make this day perfect and offer you the latest trends. Here are 5 trends that will shock your mother.
A colored dress
When it comes to a wedding, mothers are unquestionably old-fashioned. The wedding dress must be white and the styles allowed by traditional mothers are princess, empire, redingote and mermaid. However, recent trends are totally new and creative. In addition to the usual lace and floral embroidery on tulle, there are soft lines and a sheer effect (tattoo dress). New colors are pastel tones such as chalk-white pink and serenity blue; but you'll also see red, purple or yellow dresses worn by the bravest brides.
American wedding
An American wedding takes place in a suggestive location minimizing schedules and rules. You can "say yes" in a romantic top-level hotel or barefoot on the seaside. Other choose a stadium, a forest or even a last-minute ceremony in Las Vegas: in fact, this type of wedding is impressive because of its scenography. The couple can freely choose decorations, dress code, ritual and so on, in order to make it emotional and personal. The only drawback is that it doesn't have any religious authenticity. This detail could shock a conservative mother that has always dreamt of a traditional ritual in a church.

Wedding menu
Traditions require a large wedding feast with several courses. It presents refined dishes or local recipes. But recently, new themes appeared like vegan or vegetarian food. Moreover, in order to avoid food waste, couples choose a shorter menu and prefer a dessert buffet instead of various main courses.
Church decorations
Flowers are the protagonists in any kind of location. Depending on the season, their cost varies. The latest trends for a low cost wedding want flowers strictly made from cloth, like tulle or satin. Florists also use potted plants and even vegetables. A real scandal among old-fashioned mothers is a bunch of chili pepper as a bouquet.
Wedding invitations
Low-cost and technologic weddings are getting more and more popular. Smartphones and computers are the protagonists of the event. The classical wedding invitations are made of colored and/or decorated paper (usually white or ivory). The default font used for the main information (names of bride and groom, date, location, address, phone numbers) is elegant and refined. You can choose various templates and styles. Some people decide to use personalized invitations, drawing and writing by themselves. Others prefer something cheaper so they buy them online. Those who are socially committed choose fair trade invitations and devolve the proceeds to charity. But the actual scandal is a cold and unemotional invitation sent via whatsapp or email.