5 particular nail styles for a bride of 2020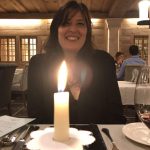 by
22 August 2019
Everyone has heard this sentence at least once in their life: when organizing a wedding, every detail is important. Between invitations and flowers, location and catering, the bride certainly does not focus on her nails. But don't forget that a good manicure is important, especially when the photographer takes a picture when you exchange the rings! Like the other parts of this event, trends and traditions come together and the only rule is to follow the bride's taste and wishes. The future trends for brides in 2020 are a lot, especially if you don't want to stick with the classic nude manicure. Here are 5 particular wedding nail arts where you can take inspiration from.
Lace and pastel colors
For the simplest brides that still want fashionable nails there are pastel colors decorated with white paint reproducing a lace pattern. It's a minimal look that gives the bride a wide choice as far as it regards colors: lilac, light blue and antique pink. The lace should be white so it's fundamental that the paint is super covering.

It's an elegant and sophisticated finish but with a touch of verve that a bride in 2020 must have! This style is great on almond-shaped nails, but also on other shapes, unless they're too short.
Jewel French manicure
French manicure is evergreen! Despite the name, it comes from the United States and in the recent years it's been realized with several variations: colored, with gradients and upside-down. The original version is a must: you just have to paint the upper line of your nail white, apply a nude polish on the rest of the nail and add a top coat in order to have a simple but chic manicure.
If you want to be modern, you can add Swarovski or little white pearls, on the upper line or in a geometric shape, on the ring finger or on all five. This style is generally better for square-shaped nails, but it can also be done on almond-shaped ones.
Two looks, same glitters
When we talk about nail art, glitters are a must for those who like bright colors and patterns, and if you want to shine during the day of your wedding you have two choices with glitters (preferably silver, they're more refined and sophisticated). The first one: add glitters just on the ring fingers and a nude polish on the others: this will focus the attention on the wedding ring.

The second one, flashier: create a shadow effect using a glittery cascade from the top/bottom to the middle of your nail. In this case, you can choose either nude or pastel polishes.
3D nail art
This is one of the latest trends when it comes to nail art. There are real artworks made directly on the nail (it has to be quite long for this) using gel and acrylic products. The most popular designs are petals, leaves or whole flowers sometimes decorated with glitters, Swarovski or beads. So why not getting a tridimensional rose made on your fingernail? Since it's quite complicated, we suggest you give it some tries with your aesthetician before the wedding day.