5 Locations in Tuscany for spiritual retreats, meditations and yoga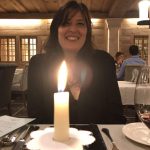 by
5 August 2019
Regardless of the fact that it can be a religious retreat or not, getting away from the everyday routine is a therapy: we all need some rest, far from stress and problems. In addition to a deep and full experience, a spiritual retreat provides physical and mental benefits.
Tuscany, with its historical religious buildings and silent places in the middle of the nature, is the perfect destination to find yourself, regenerate your mind and body and escape from the city chaos. If you're thinking about spending some days dedicated to meditation and thought, we recommend you some locations for your spiritual retreat in Tuscany.
With its farmhouses owned by the monastic community , the Monastero di Camaldoli is immersed in peace and silence, great for ensuring tranquility to its guests. The facilities are quite far from the city and represent the perfect place to retreat and rest. The Sacro Eremo also offers a completely silent retreat with yoga and spiritual exercises
Here you can live in the healthy Tuscan countryside and focus on the importance of a happy life. If you want a spiritual and silent retreat, consider spending some time in the Agriturismo biologico Sant'Egle: an environmentally friendly location. Located in Soriano, Grosseto, the structure provides a multifunctional holistic space for those who want to organize a spiritual retreat.
At the border with the beautiful Val d'Orcia, Abbazia di Spineto is the perfect location for meditate and rest. It's immersed in the Tuscan nature, between a natural lake and wide forests: it offers the possibility to take part in mindfulness programs, yoga and outdoor activities in order to give energy to your mind and body.

A location where you can stop to pray, meditate and rest. The Santuario is a place for spirituality and pilgrimage, immersed in a verdant location in Chiusi della Verna. It provides families, groups and individuals multiple kinds of welcome. The San Francesco oasis, 3km far from the Santuario, is great for organizing meetings and spiritual exercises in a calm and silent site. It also offers the "TAU", a section for self-managed groups .
The Foresteria Monastica di Monte Oliveto Maggiore, located between hills and the famous clays in Siena, offers spiritual and physical retreats to families, groups and individuals. This bricked structure, situated in a silent forest, includes a Chiostro with frescos about the life of San Benedetto, the Refettorio and an historical library. Guests can stay inside the building or spend some nights in tents near the Monastery.