The best locations for a wedding in Italy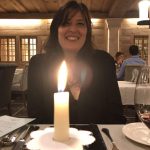 by
19 August 2019
Italy offers unique beauties that every year attract millions of tourists from all over the world. People visit this country for its artistic masterpieces, tasty food and so on.. When it come to weddings, Italy can offer amazing locations, for foreigners and Italians too, to celebrate the best day of their life. Let's take a look together at the best locations in Italy for a dreamy wedding.
Wedding in the north
Northern Italy offers breathtaking sites at the mountain, on the hills and valleys. If you want to go back in time, the Villa Reale di Monza is a really dreamy location. It was made in 18th century and it belonged to Arciduca Ferdinando d'Asburgo. In 2014, after two years of restoration works, it opened to the public holding cultural exhibitions and events. Inside you can book a Savoia's boardroom where you'll have the ceremony. However, the prices vary depending on the accommodation you choose.

For those who like theatres or unusual weddings, Teatro Carignano in Turin is a very original idea. It was built between 17th and 18th century, it's the oldest theatre in the area and it opened for civil rituals in 2010. However, there are some limits: marriages take place only on Saturday afternoons and the main room has a maximum capacity of 150 people. It's definitely worth it, especially because you can have the ceremony in a sophisticate garden and the happy hour in the beautiful Sala delle Colonne.
If you like traditional fairytales, in a valley near Verona there is Castello Bevilacqua, dated 1336. This fortress suffered wars and fires, but it managed to preserve its beauty during the years. Inside the castle you can have both the ceremony and the party. Another interesting site near Milan, in Lainate, is Villa Visconti Borromeo Litta, dated back to 16th century. You can celebrate your wedding in Sala Blu or Sala degli Specchi. The only drawback is that they don't celebrate weddings on Sunday.
Wedding in the center
Hills in Umbria, sea in Marche, Roman castles and so on.. central Italy has everything you need for the best day of your life.
In Palo Laziale, near Ladispoli, there's a very special location: la Posta Vecchia. In this restaurant (with 1 Michelin star) you can find precious furniture and you can enjoy a beautiful view on Tyrrhenian Sea. The couple can spend their first wedding night in the Master Suite, previously belonged to Jean Paul Getty.
In the area of Roman castles, on lake Albano, there is Punta San Michele. The lake and the ancient castles create a unique atmosphere. Inside there are several rooms for a capacity of 230 people. Otherwise, there's a terrace facing the lake. Borgo dei Conti Resort is an ultra-luxury location between Perugia and Assisi. It's an old facility that follows an eco-green philosophy. It consists of a park surrounded by ancient trees and olives. Here you can choose a room or a terrace with a view on the hills. The food is traditional with modern influences. Last but not least, in Tuscany you can find Abbazia di Spineto, with its 1000 years of history and 800 hectares of nature, it's the best location for a dreamy wedding with a beautiful surrounding.
Wedding in the South
Southern beauties in Italy need no explanations. Natural and artistic beauties are everything you need for your wedding. On Montagna della Ganzaria there's la Vecchia Massaria, a rural villa symbol of the farming community. It preserves the charm of 19th century and traditional Sicily. The restaurant offers a 4-star service and several rooms for the ceremony with an amazing view.

Ischia island has a unique charm that makes every moment unforgettable. The Romildanna Relais is a beautiful facility with a swimming pool, surrounded by a traditional Mediterranean garden. The staff is extremely professional and will organize the best party for you. In Salento, between Otranto and Leuca, there are Grotte del Conte: a magical location that matches a crystal-blue sea to the southern nature. It's a great possibility to celebrate your wedding with tasty food from Puglia. In Acireale, in Sicily, there's a terrace facing the Ionian Sea: la Casa del Grecale. A warm welcome, tasty food and breathtaking landscapes are going to make this day unforgettable.