How to organize a last-minute wedding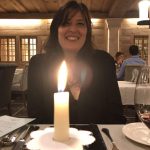 by
16 January 2019
The idea of planning a last-minute wedding is crazy but we know, love has no limits and time is only relative. So yes, if you have passion you can organize the perfect wedding even if you're short on time.
Time doesn't count when it comes to love
Most women take months, even years, to define every detail of their wedding, while you only have little time to do everything. Don't be scared: you can organize everything without any trouble. Although time is short, your celebration will be amazing anyway. The most important thing is to face everything with happiness and relax and not panicking. You'll have to think about how you want your wedding, optimizing your days and trying to reach your goals.
The first rule is: time doesn't count.
Make a to-do list
Making a list is fundamental because you could panic and forget important things. It's a special day and there are lots of details that could be forgotten. Keep track of things you have to do: buying a dress, finding a location, taking photos; don't forget the wedding rings!
Having a to-do list will help you understand what you're missing and make you follow a precise route. Make a timeline of your appointments: the highest priority is choosing a location: sometimes restaurants provide the couple a photographer and a florist. Everything will appear easier.
Rule no. 2: take a breath!

A perfect location for the wedding of your dreams
As said above, finding a good location is a fundamental step. One of the best choices is to go for a location which has an outdoor space where you can organize several activities. You can benefit from the same location for the ceremony and the party. Find a spacious place where you can make your guests comfortable, pampered and relaxed. A lovely garden could be the perfect set for a photo shoot. Depending on the style of your wedding, you'll have to choose the menu: ask for suggestions from the staff.
Rule no.3: a great location makes a difference!
Ask for the help of your family
Even if you're a strong and organized woman, it's time to share joys and sorrows with your family. You should ask your bridesmaids, mum or friends. Don't think that you and only you can organize a perfect wedding: relying on someone will turn out to be very helpful. Thanks to their help you'll feel more relaxed and happy and you'll be able to enjoy every day before the wedding.
Your family can: make calls to confirm appointments, manage the DJ performance, make sure that the photographer arrives on time, write names on the tableau de marriage, help the bridesmaids prepare and many other things. So, relying on someone is fundamental: they love you and they'll do their best to help you.
Rule no.4: learn to delegate!
There are the 4 main rules for organizing a last-minute wedding. Enjoy these moments and keep anxiety apart: the result will be awesome!