7 rules for good manners at your ceremony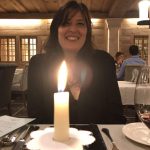 by
26 March 2019
Although modern weddings don't follow traditions anymore, there are some etiquette rules that are fundamental and evergreen. Either you're the bride/groom or a guest, there are important rules to follow in order to avoid looking bad. Here are some simple tips for your tasteful wedding.
#1 Avoid publishing the event on social networks
Who will be the first to know? With modern technology, news spread over social networks; but if it's a wedding, avoid posting on Facebook or Twitter. Don't post any photo on Instagram before telling your relatives and friends. Gathering with your family is always a good idea to share the information.
#2 Follow the dress code
This is one of the oldest rules. When it comes to dressing up, it's good to follow the couple's requests: the majority of them specifies it in the wedding invitations. If there are no particular requests, there's an important rule that everyone has to follow: guests mustn't wear white, which is the bride's color.
#3 Don't make your guests wait too much
Dear bride and groom, we know that the photo shoot is an important moment, but it's impolite to make your guests wait for you. If the ceremony takes place in one location, you can let the buffet begin as soon as the ritual ends. Otherwise, if you have to move, do your best to reduce the waiting time. If it's a longer break, for example the ceremony in the morning and the party in the evening, make sure your guests have something to do and to eat.

#4 Don't make your guests pay for a drink
A free-bar is certainly a good idea for an evening party, even though is quite expensive. If you want to save some money, you can offer some liquors or shots that match the menu.
#5 Don't forget to greet your guests
It's important to welcome all your guests during the wedding. It's okay having a little chat , a hug or a photo during the dinner and then move on to other people. The etiquette wants to serve food before starting to greet everyone.
#6 Don't wait to thank your guests
Waiting months or years to send thank-you notes is very rude. Make a list and try to finish it within a week. You'll show that you have appreciated the presence of your guests during such an important day for you.