What car to choose for your wedding? A guide to the right choice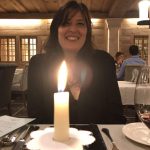 by
23 October 2018
Choosing a car for your wedding is another important step in organizing your ceremony. When organizing a wedding, the choice of the car to get to the ceremony is very important. The wedding car usually doesn't get enough importance but it's actually fundamental because firstly it brings the bride to church, then it brings the couple to the party and it appears in all your wedding photos.
You can choose the model you like the most
Choosing a car for your wedding is not always easy and you have plenty of choices. If you don't want to use your own car or your friend's car, you can rent one and you'll have the possibility to choose among several styles, from vintage and classic to the most sporty and modern. But you can't choose a car just because it's cool. First of all, you need to know what kind of ceremony you're having: classical, juvenile, simple or lavish; then you'll understand what type of car matches better your style.
What kind of wedding will be? The choice of the car depends on the style
As said above, you need to choose a car that matches the style of your wedding. For example, if your wedding is vintage, you can rent a 500 or a black or white convertible maggiolino. With a convertible car, you won't have problems of reflection in your photos. If your wedding is more classical and elegant, you can go for a German sedan like BMW or Mercedes. If you prefer going back in time, the Volkswagen convertible maggiolone is always a great choice. For the retro lovers, it's possible to rent british vintage cars like Rolls Royce, Aston Martin, Bentley, Morgan, Lotus and Jaguar. If you want to surprise your guests, there are luxurious cars like Ferrari. For a more eccentric wedding you can decide for a limo. But you can also use your wedding to give an eco-sustainable message: nowadays more and more couples choose to use an electric or hybrid car.
The perfect car for your wedding: what to consider
Before renting a car, you have to consider the space available for your ceremony: if you're getting married in a little church in the countryside with a narrow road you can't use a big car. Keep in mind the distance as well. Don't forget the comfort: a sport car is usually tight and uncomfortable for a bride with a sumptuous dress. On the other hand, a convertible car will be great for a wedding during spring or summer.

Car for your wedding: with or without a driver?
Generally, the bride arrives at the ceremony with her father and a driver. So it's necessary to decide if the driver will be a professional one or one of your friends. You can hire a professional driver from the rental car society: he will wear a fancy suit and a chauffeur hat.
How to decorate the car for your wedding
After choosing the car and the driver, you have to decide how to decorate it. Especially if it's a classic car, you need to highlight the fact that there's a couple inside. Beyond the usual tin cans to make noise, you can use a "oggi sposi" (=married today) sign on your car. Then you can choose to decorate the car with some flowers .
Choosing a car for your wedding is not easy, so start in time to look for it!