Ideas and suggestions for a vegetarian wedding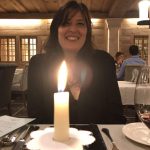 by
26 March 2019
Either for a trend or for ethical reasons, if you want a vegetarian wedding you should know that you'll have to face some problems, especially if your guests don't understand your choice. If everything goes as planned, even a vegetarian or vegan menu will satisfy everyone, particularly if you rely on a professional chef who knows how to balance strange flavors. Luckily, with a good staff you can prepare an amazing wedding that won't disappoint your guests. A great combination of location, theme and menu will make your wedding unforgivable.
Happy hour and appetizers
Happy hour includes toasts with mushrooms or sauces, with a non-sweet prosecco and light fruity cocktails. You can start with a traditional appetizer that includes salad, toasts with various sauces and vegetables like artichokes, eggplants and zucchini.
First courses
You can offer vegan tagliatelle (made with wheat flour) with truffles or mushroom sauce. You can choose something traditional or be bold with oriental exotic tastes. You should offer three first courses in a sequence and not in the same dish. Focus on the contrast among tastes. A good option is short-pasta with chopped vegetables and black pepper or linguine with artichoke sauce.
Main courses
You can choose seitan or tofu as the main course, maybe with the shape of meat, because guests expect something like meat or fish. A good chef knows that seasoning is important so he'll focus on this. A good solution is seitan marinated with soy sauce, it can be very tasty with legumes and parsley: he texture of this food is particularly pleasant and satisfying.
Another good choice is artichokes with beans or pies with chia seeds. You can also offer stuffed pies with millet and amaranth. Make sure that you give time to your mouth to assimilate this type of food and separate strong and light flavors with lemon or mint sorbets. You can choose fried arancini with beans and rice, or seitan meatballs. They should go with a leek and onion sauce, glazed carrots or soft vegan cheeses. You can also provide every table with a bowl of black or red rice. You could also choose a variety of crunchy bread made with different types of flour.

Dessert
Avoid cream and the classical wedding cake, go for fruit tarts with agar-agar jelly or plant-based creams with berries or tropical fruit. Don't forget the vegan millefoglie with chocolate and soya cream.
Wines
The hardest part in a menu is matching wine and food, especially if there are strong flavors. You should always rely on a sommelier who can help you with your vegetarian menu.