Great ideas for your wedding party favors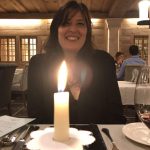 by
20 December 2018
The wedding day has always been considered the most beautiful day in a person's life. But for a couple is sometimes a real nightmare: dresses, flowers, restaurant, ceremony and party favors!
A party favor is not just a souvenir from a great day, but also a memory that will remind of the happy couple. We'll suggest you some ideas to help you decide your ideal type of party favor. They usually go with sugared almonds and they have a spiritual and deep meaning. According to the tradition, sugared almonds, made of bittersweet almonds, represent life. The glazing wishes the couple a sweet life. 5 sugared almonds represent: health, wealth, happiness, fertility, longevity. Let's take a look at some unusual ideas.
Gourmet party favors: matching gastronomy and refinement
They're certainly uncommon, but really enjoyable. A gourmet party favor represents the best of the local gastronomy: it could be a set of flavored oils, a truffle, a valued bottle of wine, cheese and jams or a typical dessert. If you choose this type, you can find the products in local shops and wrap the party favors by yourself, or rely on a specific silk-screen printing in order to get personalized tags.
It's important to remember to:
Choose long term food
Get information about your guests' allergies and intolerances and expect an alternative
Solidarity and charity: supportive party favors
Another way to create a unique souvenir is making it with a beneficial aim. Nonprofit associations and specialized institutions usually offer handmade objects from developing countries. If you choose something like this, you can contribute to the livelihood of unlucky and developing villages. You can also add a money donation that will be used to build schools, hospitals and basic services. A great idea for joining the happiness of a special day and the satisfaction for a good action.
A bonsai: a little symbol of eternity
It's unusual and probably most people won't immediately understand, but a bonsai is definitely an interesting and refined alternative at the end of your celebration. Among the most common ones, we recommend: Ficus Microcarpa, Ficus Ginseng, olive tree bonsai and maple bonsai. They're obtained through a particular and complex process and represent a brilliant choice for your wedding. We can also add other beautiful bonsais like Azalea, Glycine, Apple and Juniper. You can ask your florist for other "green" ideas like rare plants or orange trees.
Join something useful and pleasant: high tech and accessories
No, we're not talking about a silver corkscrew or a fashion bottle opener. We want to talk about useful accessories that will make your guests happy and won't let you think of "something useless". There are a lot of interesting and alternative objects you can choose. Have you ever thought about giving away a kit for wine tasting combined with a bottle? What about a coupon for a day at the spa? Or little tools for controlling domotics?
Well, if you're a smart couple, you can go for something electronic and technologic. Who doesn't need a powerbank or a USB key? Both can be easily personalized (many websites offer this service) and are definitely useful. After this list of unusual ideas, we hope you'll find your ideal party favor that will keep forever the memory of your most important day.